4 Secrets to Buying a Used Hyundai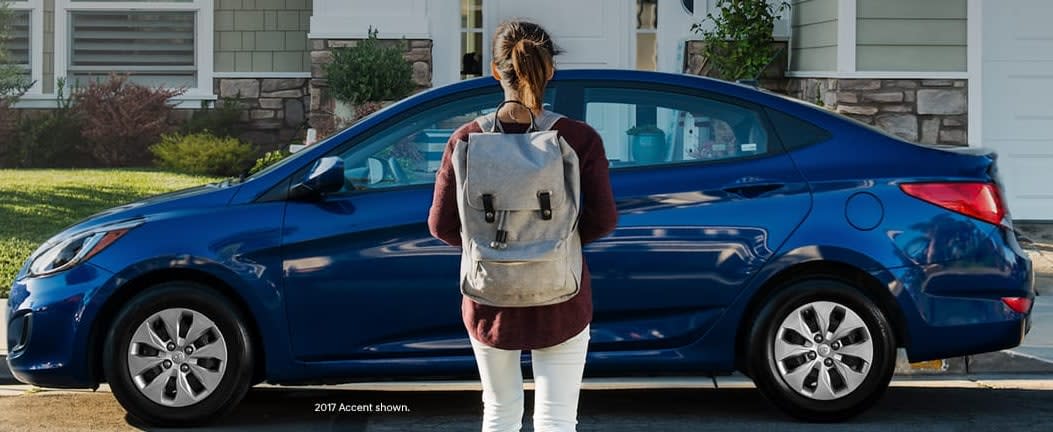 4 Secrets to Buying a Used Hyundai
Hyundai vehicles are among the most reliable cars made today, which means there are lots of used ones for sale. If you're thinking about buying a used Hyundai, you should be able to do find and purchase one with confidence. These four secrets will help you through the process.
1. Purchase from a Hyundai Dealership
Whatever model you ultimately select, make sure you purchase it from an official Hyundai dealership.
Official dealerships have a formal relationship with their automaker, and they must provide a level of quality and service that neither private sellers nor second-hand used car lots necessarily meet. When you go to an official dealership, you know you'll get a quality car.
As for which dealership to visit, the best option will be your local Hyundai dealership. A Hyundai dealership will have a large selection of used Hyundais available. A big selection gives you plenty to test-drive until you find the perfect one.
For residents of Cicero and Berwyn, McGrath City Hyundai at 6750 W. Grand Ave., Chicago is a nearby Hyundai dealership and open Monday through Saturday.
2. Consider a Certified Pre-Owned Hyundai
If you like the savings that a used Hyundai offers but are hesitant to get a previously driven model, consider getting a certified pre-owned Hyundai. These are used Hyundai cars, crossovers and SUVs that have undergone a rigorous 173-point inspection, have a limited number of miles aren't too old and come with a CarFax vehicle history report.
Should you purchase a certified pre-owned Hyundai, the vehicle comes with multiple warranty coverages. You'll have the remainder of the:
5-year/60,000-mile new vehicle warranty for CPO vehicles
10-year/100,000-mile CPO powertrain warranty
10-year/unlimited miles complimentary roadside assistance
You'll also get travel interruption reimbursements and rental car reimbursements should you need them, and a 90-day trial of SiriusXM All Access.
3. Check the Model's Individual Repair History
Hyundai is known for producing some of the world's most reliable vehicles. Even among Hyundai models, though, there's some variance when it comes to repairs. Certain vehicles simply are less prone to problems than others, and reliability can vary across models and years.
Check the reliability of any particular Hyundai vehicle you're considering purchasing, and don't be afraid to get specific when asking about common repairs. Find out how the exact model and year you're looking at hold up over time, and you can even inquire about different systems. "How are the brake lines on a 2013 Hyundai Sonata?" is a fair question, for example.
While doing this level of research might seem daunting, it's actually quick and easy if you're already at a Hyundai dealership. Ask to speak with an experienced service technician, and ask them about the models you might by. Technicians at Hyundai dealerships work on these vehicles every day, and someone who's been around for a while will undoubtedly have seen many vehicles like what you're considering. They'll be able to provide a wealth of reliability information.
4. Go for a Test Drive
Finally, test-drive any used Hyundai you intend to purchase before you sign the paperwork. Don't drive a vehicle like it or one that's next to it on the lot. Take the exact one you plan on getting for a spin to make sure it's to your liking.
Find a Used Hyundai
If you're in the market for a used Hyundai, visit McGrath City Hyundai when you're able to and see what's currently in stock. You'll find many used Hyundai vehicles to choose from, and the sales team will guide you through the process of buying a used Hyundai.
Article Published on January 13th, 2020.
Sales Hours
(773) 839-4308
| | |
| --- | --- |
| Monday | 10:00 am - 7:00 pm |
| Tuesday | 10:00 am - 7:00 pm |
| Wednesday | 10:00 am - 7:00 pm |
| Thursday | 10:00 am - 7:00 pm |
| Friday | 10:00 am - 7:00 pm |
| Saturday | 9:00 am - 6:00 pm |
| Sunday | Closed |