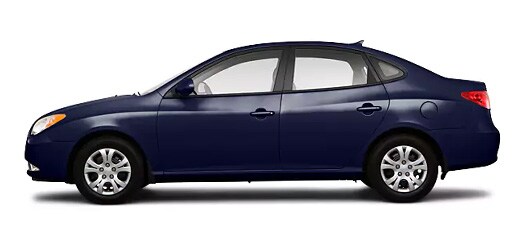 If you are in the market for a new vehicle, trading in a used Hyundai is an easy and convenient way to get rid of your old vehicle while also putting money towards your new car. However, some drivers are wary about trading in their old car because they are unfamiliar with process and skeptical about whether they will get a fair price for their car. The right information can help you take the worry out of trading in a used Hyundai and getting into a new car.
Here are 5 things you need to know to before you visit a dealer:
1) Trade-in values vary by location
If you live in Chicago or the surrounding communities of Oak Park, Des Plaines or Cicero, you will receive a different trade-in value offer than someone in Detroit of NYC. While part of the value is determined by the age and condition of the car, market demand can also influence prices. If you are driving a Hyundai that is in high demand and short supply, then you may receive a handsome offer.
2) You can determine the value of your car before you visit the dealer
Kelley Blue Book has long been the gold standard in determining the value of cars. Simply visit the website, enter information about your vehicle and receive a value estimate. Cars.com provides a similar Black Book service that calculates values based on auction prices for similar vehicles.
These tools will provide you with a value range so that you have a better idea of exactly how much your car is worth in the current market and what you can expect to be offered at trade-in.
3) Your vehicle will be thoroughly inspected and tested before you an offer is made
When trading in a used Hyundai, be prepared for a technician to check the tires, brakes, body and other important aspects of the car. They will also run your VIN number in order to get a better history of the vehicle. If any problems are detected, it can affect the value of your car.
4) You should always ask questions
Since you have all the information you need about trading in a used Hyundai at your fingertips, don't be afraid to ask questions if you notice certain discrepancies. For example, if you did your research and found that Hyundais similar to your are going for $2,000 and you are offered a $1,000 trade-in value, don't hesitate for an explanation. Be your own advocate and make sure that you are clear about the terms of any deal before you come to a final agreement.
5) You don't have to accept the offer
Remember that you are in complete control. If you visit a dealer and aren't happy with the trade-in offer they make, you can always say no and get a second opinion. Just because you entered into talks doesn't mean that you are obligated to work with that dealer.
At McGrath City Hyundai, we work with customers to make the trade-in process as straightforward and hassle free as possible. We offer transparent pricing practices so that you know exactly how we determined the value of your trade-in. If you have more questions about trading in a used Hyundai and purchasing a new vehicle, feel free to contact us or visit our convenient location. Our experts are happy to answer all your questions so that you get the perfect vehicle to fit all your needs.