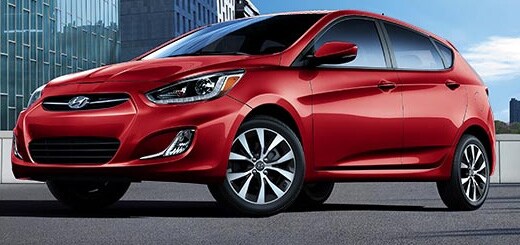 Buying a new or used car is a major life purchase. Not only will you be driving your next car for a few years, but you will be paying a significant amount of money over the life of your loan. There are few other everyday items that require such an investment, which is exactly why you want to make sure that you get the best deal possible. Fortunately, there are some steps you can take to save money when buying a Hyundai.
1) Be sure to compare prices on new versus used Hyundais.
Most people automatically assume that purchasing a used vehicle will result in lower monthly payments. However, this isn't always the case. You may be able to take advantage of low interest rates on new vehicles and purchase a model that will offer more affordable monthly payments along with low mileage. It is important to do your research and work with an experienced dealer to find the right fit for you.
2) Know what is covered by your warranty.
New and certified pre-owned cars come with warranties that can last years after the date of purchase and cover the vehicle for up to 100,000 miles. The right warranty can save you money on unexpected repairs when major components fail. A dealer may also offer additional warranties and/or service contracts, but these add-ons will increase the price of your vehicle and provide redundant coverage.
Make sure you are clear about:
What is covered by the warranty
Ways that the warranty could become void
How much coverage is offered. For example, does the warranty only cover parts and not labor or some percentage of the entire repair bill?
How long the warranty will last in both miles and years
3) Ask about any special financing programs.
Buying a Hyundai may mean that you are eligible for certain financing programs. Here are just a few of the special programs available:
Down payment matching. Hyundai will match every contribution you make via the social savings website Boostup.com up to $500. That means that if you can save $500, Hyundai will match that amount and help you reach $1,000 towards a down payment.
Recent college graduates can also receive bonuses to help them purchase a new vehicle.
Active duty, veteran and retired military personnel qualify for a $500 discount when buying a Hyundai.
Those with mobility challenges may also qualify for financial assistance with making the necessary modifications to their vehicle.
Hyundai is also sensitive to the needs of customers who have recently been affected by natural disasters, such as hurricanes. In order to help disaster victims recover, Hyundai is providing exclusive incentives so that everyone can get back to normal as soon as possible.
Hyundai vehicles are designed to last and continue to provide reliable and optimal performance so that you can stay on the road. That is why buying a Hyundai is a smart investment. When you practice smart shopping strategies and take advantage of available financing programs, you can drive a Hyundai for less.
If you would like to learn more about different Hyundai models and get the information you need to find the best possible vehicle, visit McGrath City Hyundai. We proudly serve drivers across Chicago, Oak Park, Berwyn and other surrounding areas. Our experienced representatives can help you drive a Hyundai for less. Browse our online inventory, call to speak with a friendly car expert or simply visit our convenient location. We look forward to meeting you!