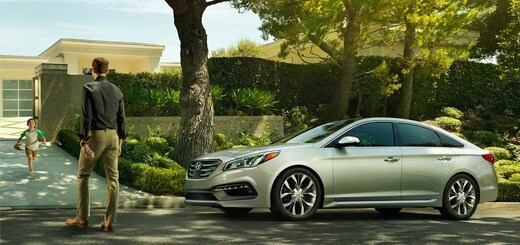 Bankruptcy is a rough transition. However, you should not let it or bad credit dissuade you from researching and finding an affordable auto loan and vehicle that will take you forward after your filing. Bankruptcy is not the end of your credit life and, in fact, dealerships like McGrath City Hyundai are here to help ease your way. You absolutely can finance a Hyundai after you file for bankruptcy in Chicago, just consider the following key tips for how to do so:
Tips to Finance a Hyundai After a Bankruptcy
Wait until you receive your discharge
You may be able to get vehicle financing whether or not your bankruptcy case is completely over. However, a good tip to ensure you the best success is to get an order of discharge from the courts. This order enables your dischargeable debts to be zeroed out on your latest credit report. Make sure to bring a copy of the discharge letter when you come in for vehicle financing.


Consider adding a co-signer to your loan
Even if you have had your debts discharged and can prove a steady and reliable work history in Chicago, Berwyn, or elsewhere, obtaining low-interest vehicle financing may be a bit of challenge following a bankruptcy. One great tip for securing you amiable and guaranteed terms is to add a co-signer to your loan. A co-signer with a good credit history will give your lender a bit more assurance of your ability to get the loan paid off. However, this is a big responsibility for the co-signer as they will have to assume responsibility for the vehicle loan should you be unable to complete the terms.


Be smart and work with a great salesperson when shopping for a Hyundai
At McGrath City Hyundai, our team will never pressure you into a vehicle you can't afford. When you're trying to re-establish credit following a bankruptcy, the last thing you want is another series of high payments. So when you finance a Hyundai, it's a good idea to look for pre-owned or late-model years. These vehicles will be less expensive both upfront and over time in terms of lower insurance rates. The less expensive the vehicle, the less financing you will need which can significantly increase your chances of being approved for an auto loan with great turns.


More money down means more possibilities
When you finance a Hyundai or other vehicle, one of the first questions the finance team will ask is the worth of your trade-in or how much money you're willing to put down. Saving up for a couple months so as to put down a healthy downpayment is a great way to improve your rates with a post-bankruptcy auto loan. That's because lenders see their risks decrease with every dollar you can put down to secure such a loan.
Ready to Get Started? Visit McGrath City Hyundai Today
You can start your process to finance a Hyundai right now by going to the McGrath City Hyundai website and get pre-qualified for financing via this online application. This fast and easy process will help determine the financing options best for you and your financial situation so that when you come visit us in person, our team will already have an idea of the price range for a vehicle you're looking for and what Hyundai financing you need.
Our Hyundai dealership is located at 6750 W. Grande Ave. in Chicago IL. We are conveniently just a short drive away from area neighborhoods like Berwyn, Cicero, and Oak Park. Visit us and enjoy driving home with a new vehicle today!