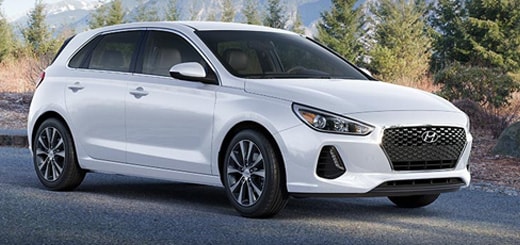 Fuel efficiency is a significant consideration for most drivers, and it's a major focus for Hyundai as well. Hyundai has invested (and continues to invest) many resources to make sure the company's vehicles are as fuel efficient as possible. Here are four facts that reveal just how Hyundai approaches fuel efficiency.
Hyundai is Constantly Improving Fuel Efficiency
Hyundai's engineers are on an unending quest to improve the fuel efficiency of all Hyundai vehicles. This includes all electric, hybrid and traditional vehicles, and the methods used by engineers aren't limited to making more fuel-efficiency vehicles. The engineers consider every aspect of each vehicle, constantly working to improve each vehicle's overall fuel economy.
Perhaps the best example of this is the 2017 Hyundai Elantra, which is when the model last received a major overhaul. The 2017 Elantra, of course, has a fuel-efficient engine (that gets a combined 33 miles per gallon on the base trim). It's the other improvements that really Hyundai's continued and creative commitment to improving fuel efficiency, though. Compared to the 2016 version, the 2017 Elantra featured:
32 percent more high-strength steel, which reduced the car's weight
A longer and wider body, which reduced the car's drag
A new powertrain, which increased mechanical performance
Together, these features and the updated engine ensured the 2017 Elantra could contain a host of other amenities and also improve the model's reputation for fuel efficiency.
Hyundai Offers All Kinds of Fuel-Efficient Vehicles
Importantly, Hyundai doesn't limit its fuel-efficient offering to one segment of vehicles. Electric and hybrid Hyundai vehicles naturally get better mileage than traditional models, but you can find a fuel-efficient Hyundai regardless of whether you're looking for a small electric car, large SUV or something in between.
While any Hyundai vehicle could be held up as a fuel-efficient model that stands out in its class, the 2018 Hyundai Santa Fe SE. The SUV seats seven and can tow up to 5,000 pounds, yet it still gets a highly respectable 25 miles per gallon on the highway (when equipped with front-wheel drive). With options like the 2018 Santa Fe SE, it's easy to get a fuel-efficient Hyundai vehicle without sacrificing size or power.
Hyundai is Looking Toward the Future
In the unending quest to improve fuel efficiency, Hyundai is already building vehicles of the future. The 2017 Iconiq Electric and 2017 Tucson Fuel Cell aren't available everywhere yet, but they show what Hyundai is moving towards for coming years. If there's a day when gasoline is no longer used in vehicles, Hyundai will be ready for it.
Service Departments Keeping Hyundai Vehicles Running Well
Once Hyundai vehicles are sold, the effort to maintain the highest fuel efficiency possible is carried on by Hyundai dealerships' service departments. Technicians check tire pressure, clean fuel filters, replace oil and perform many other services that keep Hyundai vehicles running at their optimal level. No one knows more about how to maximize the fuel efficiency of Hyundai vehicles that are currently being driven.
Drive a Fuel-Efficient Hyundai
If you're in the Oak Park or Cicero area and interested in driving a fuel-efficient Hyundai, come see us at McGrath City Hyundai. We're just a short drive away at 6750 W. Grand Ave. in Chicago, and we'll help you make sure you're driving a fuel-efficient vehicle. Whether that means getting you a new hybrid or servicing your current model, our sales and service departments are here for you.