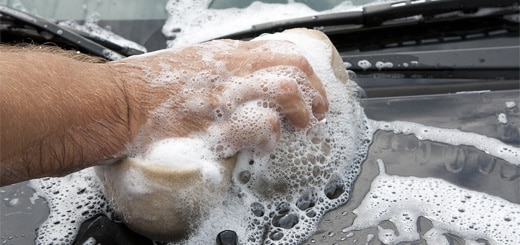 There's nothing quite like the feel of driving a freshly washed and waxed car. A crisp, clean vehicle says a lot about our personalities as it projects an atmosphere of confidence, professionalism, and respect. Plus, it simply feels great when you wash your Hyundai and drive around in a like-new vehicle.
That said, there is a right and a wrong way to wash your Hyundai. Consider the following list of Do's and Don't's to ensure your vehicle looks and stays looking great throughout the week:
Guide to the Right and Wrong Ways to Wash Your Hyundai
Aim to wash your Hyundai at least once every other week
You shouldn't wait until your Hyundai is layered with dust to give it a good wash. A good rule of thumb is to give your vehicle a wash at least once every week. If you keep your Hyundai in a garage much of the time, then you can likely err on the longer intervals whereas someone who constantly parks on the streets of downtown Chicago should consider cleaning their vehicle more often.


Avoid using regular household cleaners
Dishwashing detergent might be readily on hand, but that doesn't make it a good choice for washing your Hyundai. General house cleaners like dish soap aren't designed to be used on car body paint and can actually remove your vehicle's protective waxes and finishes. Keep that pretty paint safe and looking great by using only specified car wash products. You can contact our service department to learn more about our best car care product recommendations.


Dry off with an appropriate fabric
Ditch the dishrags; they'll just leave little white puffs on your Hyundai and cause unwanted streaks and swirl marks. Instead, use a natural fiber sponge or mitt to dry off excess moisture after you wash your Hyundai. It's important to dry off your vehicle as soon as you wash it to reduce and ideally eliminate the formation of water spots.


Use different sponges on the body than the rims
When you wash out your rims, the sponge you use will invariably collect grease and grit that won't easily be washed out with a dunk in your soap bucket. And the last thing you want are those gritty particles getting transferred onto your Hyundai's body paint as it'll scratch and scour it. Note, though, that it is a good idea to begin your Hyundai car wash at the wheels. Once that's done, use a top down approach and separate your vehicle into sections. End with a detailing brush to get out all of the tough-to-reach dirt and debris.


Don't use ammonia-based glass cleaners on your windows
The windows on your Hyundai are just like its body paint in that they need special glass cleaning products. This is especially true if you have tinted windows. Avoid any products that have ammonia in it as the compound can cause window tinting to fade and can likewise be harmful to other surfaces in your car, such as leather seats and vinyl dashboards.
Contact The Service Team at McGrath City Hyundai For More Hyundai Care Tips
At McGrath City Hyundai, we take car care seriously. We love our vehicles and love finding our guests the perfect Hyundai vehicle for them. Our service team is just as dedicated to ensuring that you have all the information, products, and tools you need to ensure your vehicle is properly cared for and continues looking great every season. To learn more about what we have to offer, contact our friendly team today either online or by calling us at 800-844-8646.