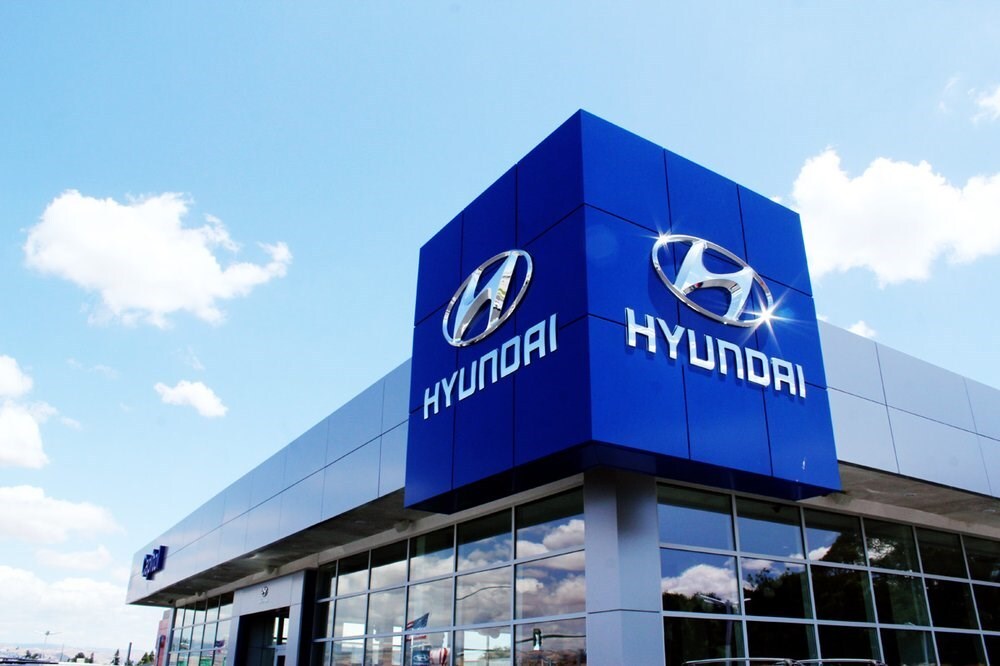 When your Hyundai's ready for service, bring it to your local Hyundai dealership. While there are independent mechanics you could go to, there are several reasons to service your Hyundai at an official dealership.
Technicians Trained to Work with Hyundai Vehicles
With today's highly advanced vehicles, you want the person servicing your vehicle to be familiar with the particular make and model you own. If you own a Hyundai, the most knowledgeable people will be the technicians at a Hyundai dealership. Unlike mechanics who see all makes of vehicles, these technicians are specifically trained on Hyundais and work on them every day.
Service for Driver-Assist Technologies
The driver-assist technologies that are available on today's Hyundais don't normally require ongoing service, but occasionally they might need to be checked. If your vehicle's forward collision mitigation, rear cross-traffic or similar feature needs attention, you'll have a hard time finding independent mechanics who are well-versed in these systems. Independent mechanics don't normally have the equipment or expertise required to work on these technologies, but Hyundai dealerships do.
OEM Parts Are Always Used for Regular Service
In all regular service work, Hyundai dealerships use original equipment manufacturer (OEM) parts by default. These parts are frequently built by the same company that made the part initially installed in your Hyundai. If they are made by a different manufacturer, the company's endorsed by Hyundai and the parts are built to the same specifications.
Having all service work done with OEM parts provides peace of mind, for you can trust that these parts will perform as expected. In contrast, third-party or aftermarket parts are unregulated. They sometimes fail prematurely or aren't able to offer the expected performance.
Warranty Coverage Honored Before and After
Of course, official Hyundai dealerships honor warranties. They both honor Hyundai's new and certified pre-owned warranties, as well as the warranties included with the service they provide. The claim filing process is easy at an official dealership, and you likely won't find better protection anywhere else.
Latest Recalls and Service Bulletins
Whenever you service your Hyundai at an official dealership, the staff will check for any outstanding recalls or relevant service bulletins. They'll tell you about any recall or bulletin for your vehicle, and they'll help you decide what to do.
While some independent shops will check for recalls, many won't because the work is usually done at a dealership. Moreover, those that do check don't have access to the latest information from Hyundai because they have to get information second-hand.
Customer Service and Convenience
Finally, you know you'll have a great experience at a Hyundai dealership. In order to be associated with Hyundai, dealerships must provide good customer service. Many go above and beyond, offering complimentary services and great lounges if you need to wait.
Service Your Hyundai at McGrath City Hyundai
If you're in Berwyn, Cicero or another nearby neighborhood, bring your Hyundai to McGrath City Hyundai when it's ready for service. We're your official area Hyundai dealership, and we've helped many drivers who live nearby. We promise to provide you with a great experience and to take excellent care of your Hyundai, for we love it almost as much as you undoubtedly do. Appointments are available Monday through Saturday, and we're close by at 6750 W. Grand Ave., Chicago, IL 60707.