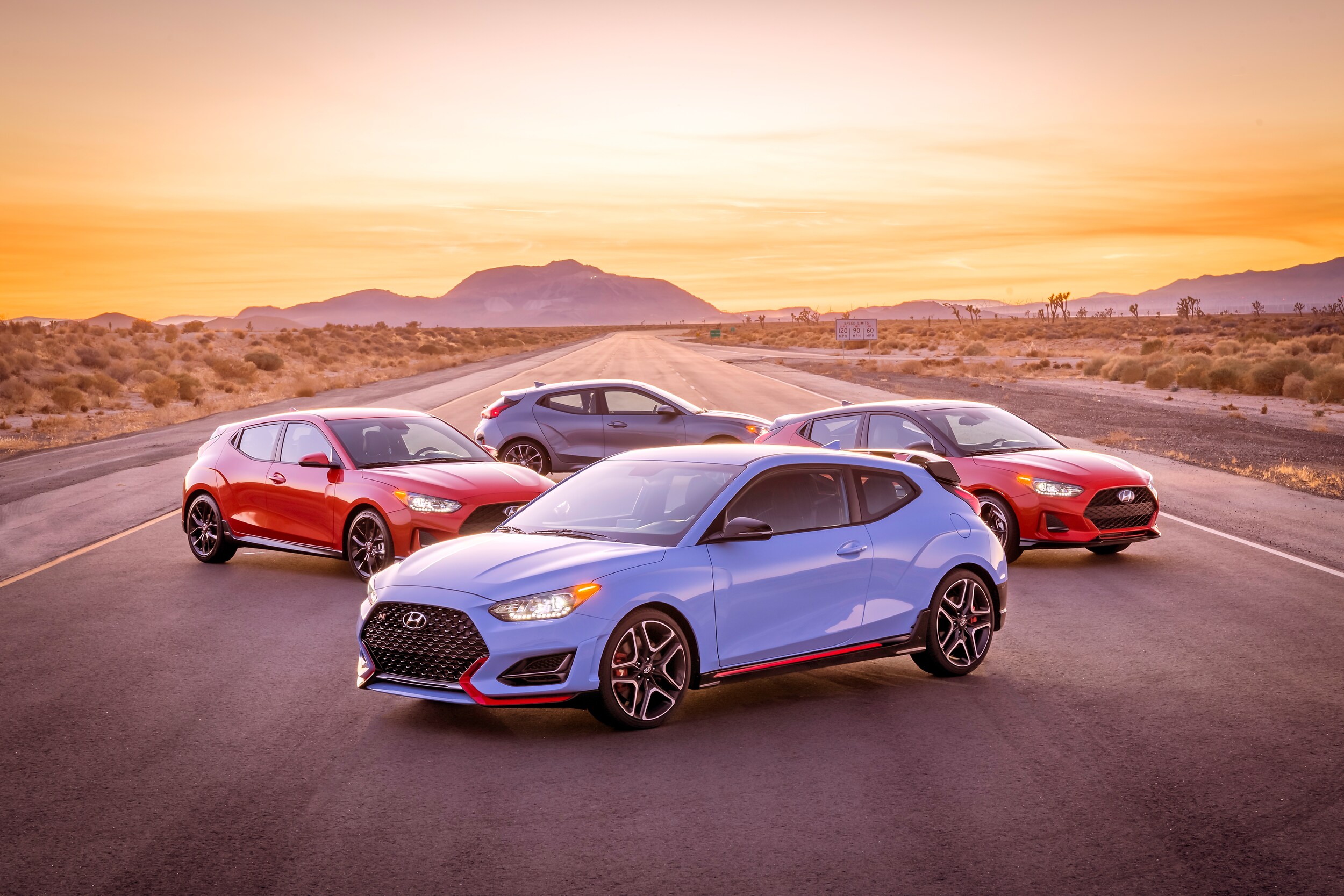 The Veloster has been fully redesigned and re-engineered for the first time, and the new version is full of promise. The 2019 Hyundai Veloster will be available in three different trims that each offer lots of exciting features.
A Feature-Rich Base Level
The base trim of the 2019 Hyundai Veloster is anything but basic. Its engine won't win any awards on the racetrack, but the 147 horsepower and 312 pound-feet of torque offer plenty of fuel-efficient power for everyday driving. What really makes this trim stand out is the list of included standard features. The new Veloster will come with:
more rear-seat headroom

a rearview camera with dynamic guidelines

a 7-inch color audio display

wireless charging
Driver-assist features, including collision avoidance assistance, smart cruise control, lane keep assistance, blind spot detection, and rear cross-traffic alert, are also all included.
Of course, all Velosters will still feature the iconic -- and practical -- three-door design. The oversized driver-side door makes getting in and out easier, while the two passenger-side doors offer access to both the front and back.
A Peppy Mid-Level
The majority of 2019 Hyundai Velosters will be equipped with a more powerful 2.0-liter turbocharged I4 that puts out 201 horsepower and 195 pound-feet of torque. That kind of power rivals most other automakers' performance-oriented hatchbacks, even though this is only the mid-level trim of the new Veloster.
Not only does this trim come with more power, but it makes sure you notice the added oomph. Selectable drivable modes include Normal, Smart and Sport -- which (among other things) opens active sound channels that funnel revs through the intake system into the cabin.
A few of the available aesthetic options that this trim can come with include oversized wheels, an extra-wide sunroof and additional driver-assist technology.
The N Trim
Most exciting of all is the 2019 Hyundai Veloster N, which shows what years of engineering can produce. N is Hyundai's all-new performance-focused line, and the Veloster N shows just how serious Hyundai is about power.
The 2019 Hyundai Veloster N comes with a turbocharged 2.0-liter that puts out 275 horsepower and 260 pound-feet of torque. Exact measurements aren't out yet, but the 0 to 60 times has thus far been recorded as fast -- really fast. Be thankful for the heads-up display, because you'll be zooming down the road as soon you hit the gas.
In addition to an engine that means business, the N trim also comes with:
dual exhaust outlets

18-inch wheels (or optional 19-inch ones)

four disc brakes

a six-speed manual transmission
Coming This Fall
The 2018 Hyundai Veloster will be released in this fall, in Q4 2018. As soon as it's out, come see the new hatchback at McGrath City Hyundai. Just minutes from Oak Park and Berwyn at 6750 W. Grand Ave. in Chicago, McGrath City Hyundai is the area's leading Hyundai dealership and is constantly getting new inventory in. As soon as the 2018 Veloster is available, there'll be a number of them in stock.