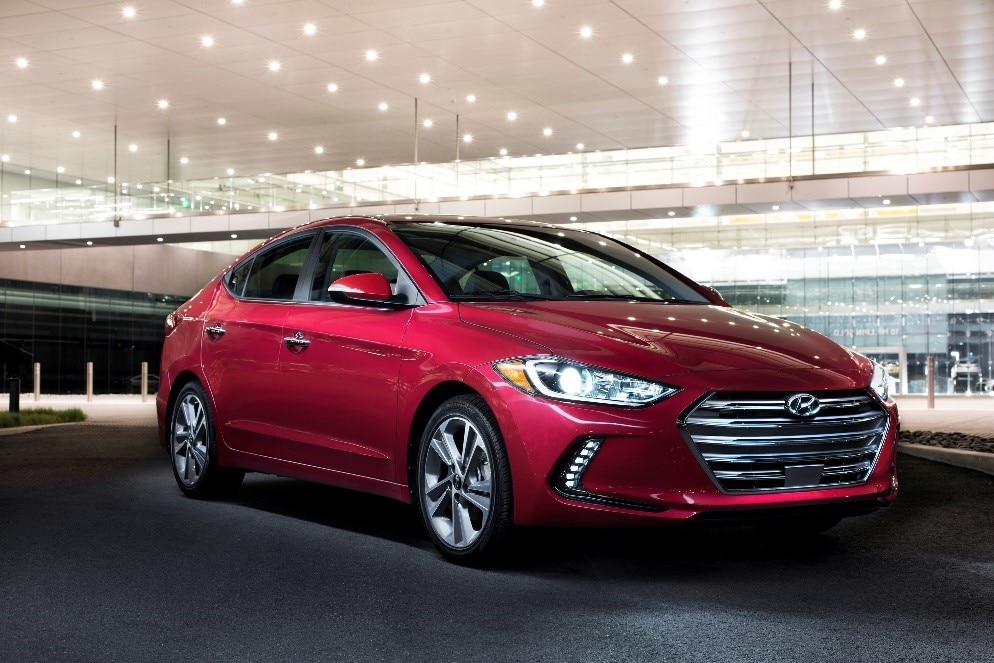 This winter has been crazy, with our meteorologists seeming to predict more cold and more snow every week. And so if you are like many other Cicero area car buyers, one of the thing foremost on your mind when you head to your local McGrath area Hyundai dealership is searching out a vehicle that handles well in the snow, sleet, and cold.
At McGrath City Hyundai, we're proud to house a great number of vehicles, big and small, that are capable of handling the inclement weather we commonly get here in the Midwest. It's important to note that you don't need to buy a full-size SUV to feel confident about getting out on the roadways. Even compact sedans like the Hyundai Elantra do well in these types of conditions.
Driving in the Chicago Snow: What to Expect from the Hyundai Elantra
The Hyundai Elantra is a light bodied sedan, coming in at just under 4,000 pounds at gross weight, with a front-wheel-drive design that handles remarkably well in the snow, doubly so when the right type of tires are put on it. Front-wheel drive vehicles like the Elantra are designed to maximize passenger room and in doing so eliminate the interior 'hump' that's caused when a driveshaft runs through the interior to connect the engine to the rear wheels as is necessary in rear-drive, all-wheel or four-wheel drive vehicles. This also puts most of the Elantra's weight in the front and directly over the two drive wheels, which makes for good handling in wet and snowy conditions.
The current generation of Hyundai Elantra models offers a couple of different engine and powertrain combinations, but the most desirable for those looking at handling snowy conditions with ease are found in the SE model and top Limited trim. This version gets a 2.0-liter four-cylinder engine that delivers 147 horse4pwoer and 132 pound-feet of torque. This is more than enough power to propel the vehicle over the fresh snow commonly seen on driveways and neighborhood roads, as well as the short pile left behind after the city plows roll through. While drivers shouldn't expect the shorter statured Hyundai Elantra to be capable of hurtling over mounds of country snow, you should expect this sedan to handle comfortably when driving in and about Chicago and its Midwest suburbs of Oak Park, Des Plaines, and Cicero.
Don't Forget These Snow Driving Basics!
Of course, having a good handling car is just the beginning when it comes to safe and reliable winter driving. Before you drive any vehicle onto snow-covered roads, make sure you keep in mind the following key basics of safe winter driving:
Have the right tires at the right PSI. All-season radials are a particularly great choice for ensuring your Hyundai Elantra or similar sedan gets the traction it needs for driving on the snow. However, no matter which tires you choose, try and inspect them once a month to ensure they are at the recommended inflation pressure and have a tread depth of at least 1/16 of an inch (preferably greater).
Keep your trunk stocked with winter supplies. Make sure you're always prepared for what winter throws at you by stocking your trunk with winter supplies like an ice scraper to clean off your windshield, jumper cables and a flashlight for a vehicle that won't start in the cold, and abrasive material like sand or kitty litter to help you get a vehicle out of excessively muddy or snowy areas.
Visit McGrath City Hyundai to Learn More
Visit us at McGrath City Hyundai to learn more about the Hyundai Elantra's excellent capabilities!