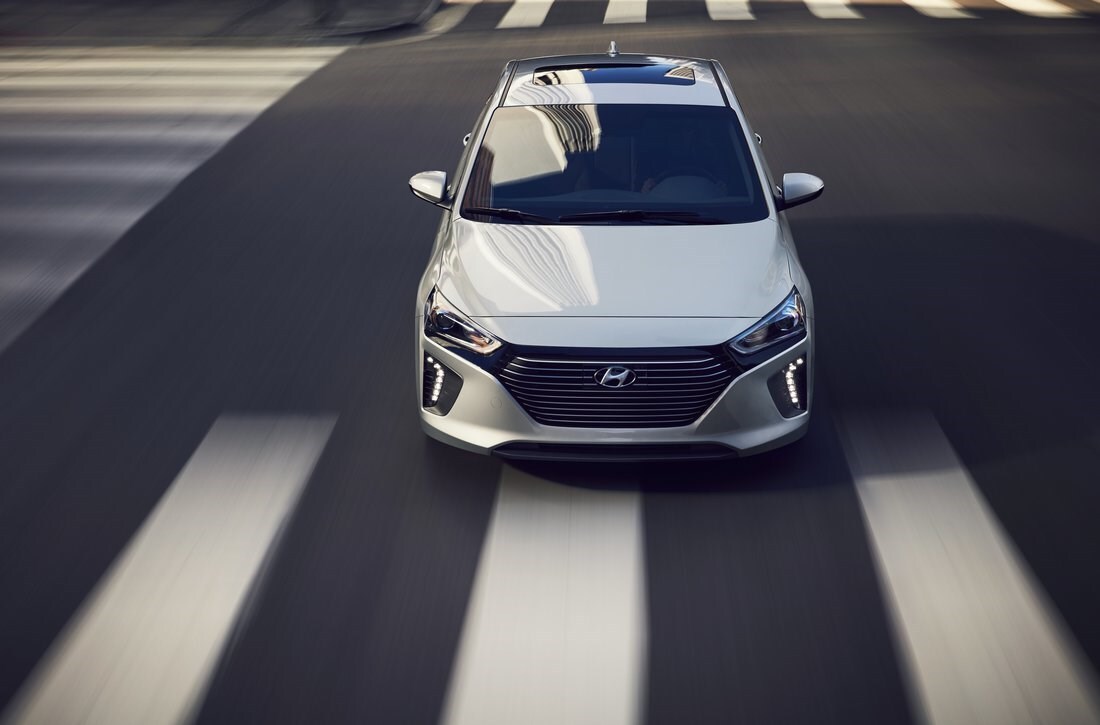 Over the course of their lifespan, vehicles will have several different values. Here's a guide to the various values that Hyundai vehicles will have from the time they're new until they're retired to the junkyard.
New-Car Values: When Brand New
When a Hyundai vehicle is sold by a dealership for the first time, the selling price is its new-car value. This price is most often based on the manufacturer's suggested retail price (MSRP), but then modified. Adding packages or features may increase the particular vehicle's new-car value slightly, and discounts, special offers and incentives may reduce the new-car value.
The new-car value is the most a Hyundai vehicle will be worth (unless it becomes a sought-after classic). And, the only time the car will have this value when it's truly new. For drivers who want the latest features, best condition and best warranty, though, this value is worth paying for.
Certified Pre-Owned Values: Affordability with Reassurance
When a previously-owned Hyundai vehicle is sold by a dealer, it might be sold at a certified pre-owned value. This value is significantly less than the vehicle's new-car value was, but it's not as low as a standard pre-owned value because Hyundai's certified pre-owned program comes with several reassurances.
In order to qualify for Hyundai's pre-owned program, a Hyundai vehicle must meet several criteria that on their own provide peace of mind. Vehicles can't be more than five years old or have over 60,000 miles, and they must pass a 150-point inspection and have a clean title.
For vehicles that qualify, Hyundai will provide the following protections:
the rest of the original 5-year or 60,000-mile limited warranty
a reinstated 10-year or 100,000-mile CPO powertrain limited warranty
a 10-year and unlimited mileage emergency roadside assistance
rental car reimbursement for program-covered repairs
more benefits and coverages
Pre-Owned Values: Unparalleled Affordability
Once a Hyundai vehicle no longer qualifies for Hyundai's certified pre-owned program, a dealership will sell the vehicle at its pre-owned value (or used value). This is a price that's based on the vehicle's age, mileage, condition and other factors.
When purchasing a vehicle at a Hyundai dealership, where drivers receive the ultimate in service and assurance, pre-owned values will be the most affordable values available.
Trade-In Value: Credit or Cash for You
The trade-in value of a vehicle is what a dealership can afford to pay you for your vehicle. It takes into account any work that will need to prepare a vehicle for sale, as well as the dealership's overhead.
A vehicle's trade-in value won't be as high as it's pre-owned value because dealerships must earn some profit. The difference between the two values, however, can be minimal.
Private-Party Value: Third-Part Sales Price
The private-party value of a vehicle is what the vehicle will sell for in a third-party (non-dealer) transaction. This can be less than, equal to or more than the trade-in value, and this value can vary a lot.
Scrap Value: Little for Recycling
The scrap value of a vehicle is what the vehicle is worth at the end of its life span. This is often only a few hundred dollars, for the vehicle will likely be either recycled for metal or used for parts.
Compare Hyundai Vehicles
To compare Hyundai vehicles and their values, make the short drive from Des Plaines or Oak Park to McGrath City Hyundai at 6570 W. Grand Ave. in Chicago. The dealership's sales team would be happy to explain the new, certified pre-owned and pre-owned values of the Hyundai vehicles for sale, and they can give you an offer for your trade-in.