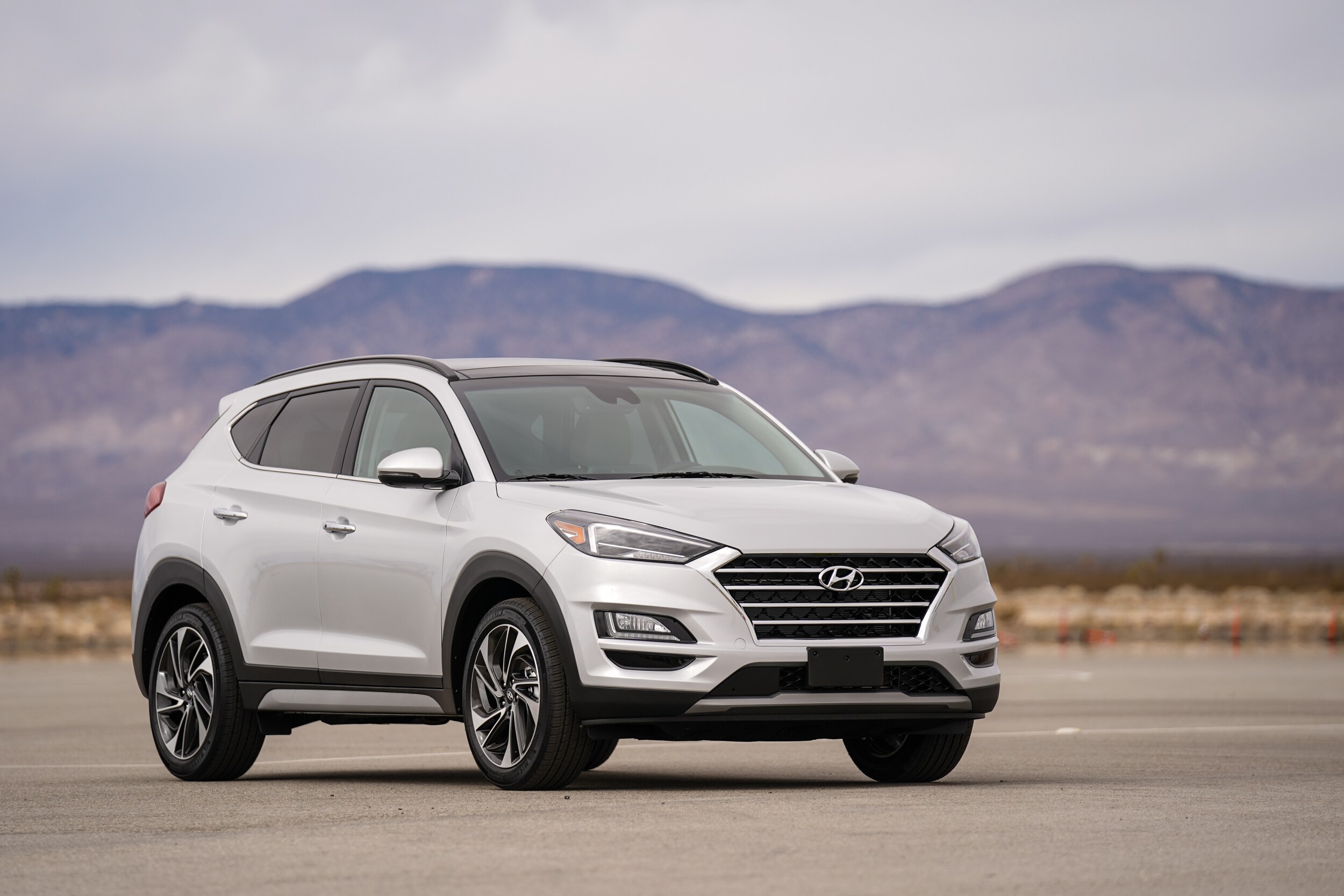 There's no denying that the small crossover segment has a ton of models for consumers to choose from, most of which sort of look and feel the same. However, in this crowded market there is one vehicle that our team here at McGrath City Hyundai really believes stands out from the rest: the Hyundai Tucson. First rolled out onto dealerships everywhere in 2005, the Hyundai Tucson has really the class by storm and is now widely regarded as one of the safest and most comfortable vehicles in the small crossover market. This is especially true given the exciting updates made in the recent year models. Just take a look at what we love most about the Hyundai Tucson and why we think it makes an excellent addition to any Oak Park, Cicero, or other Chicago-area households:
3 Reasons Why the Hyundai Tucson is a Great Buy for Chicago Households
Good looking appearance. Okay, okay, we know that looks aren't everything, but they can matter when you're looking to

buy a Hyundai near Oak Park

. After all, who doesn't want to drive up to their work in a vehicle that will get some admiring nods? With the Hyundai Tucson, you'll love its visually pleasing exterior with sporty contours that slope down to the model's distinctive hexagonal grille. And then there's the inside! This vehicle's premium interior nicely compliments its bold exterior as its outfitted with high-quality fabrics and those nice finishing touches you more commonly see in luxury-branded vehicles.
Top in road comfort. Whether you get a Tucson that is a couple years old or you get a brand-new 2018 Hyundai Tucson, you are sure to appreciate just how comfortable the model is to ride in. When the model underwent its biggest new generational changes in 2016, it received an enhanced suspension system boasting what was then the world's first shock-absorber mounting structures. These shock-absorbers greatly improve the vehicle's rigidity over the road for better handling while simultaneously reducing road noise and vibration. The result is an extremely comfortable vehicle that, with the added assist of Hillstart Assist and Downhill Brake Control, is able to handle all manners of road conditions.
Thrifty yet powerful engine. The base engine in the Hyundai Tucson is a 1.6-liter troubcharged four-cylinder engine that delivers a nice deal of power with its capability of generating upwards of 175 horsepower and is paired with a smooth-shifting dual-clutch automatic transmission. This engine is wonderful for the model and enables it to be quick on the acceleration and feel nimble no matter how heavy you stuff it with passengers and cargo. But best of all, this four-cylinder engine is peppy without being a fuel guzzler as it gets an EPA-estimated 25 miles per gallon in the city and upwards of 30 miles per gallon on the highway. Oak Park commuters and daily drivers are thus likely to appreciate the value this model offers all-around thanks to its low MSRP and outstanding long-term reliability in addition to this attractive and thrifty fuel economy rating.
Test Out the New & Pre-Owned Hyundai Tucson Models Today at McGrath City Hyundai
At McGrath City Hyundai, we're proud to have a wide selection of Hyundai Tucsons available for sale and lease at our dealership. Whether you're looking to buy an older pre-owned 2008 Tucson, lease a 2016 Hyundai Tucson, or finance an all-new 2018 Tucson, we have you covered! Come down and visit us today to learn more about this outstanding crossover model, step inside and enjoy its comforts, and then take it out for a test drive to see just how well it feels!