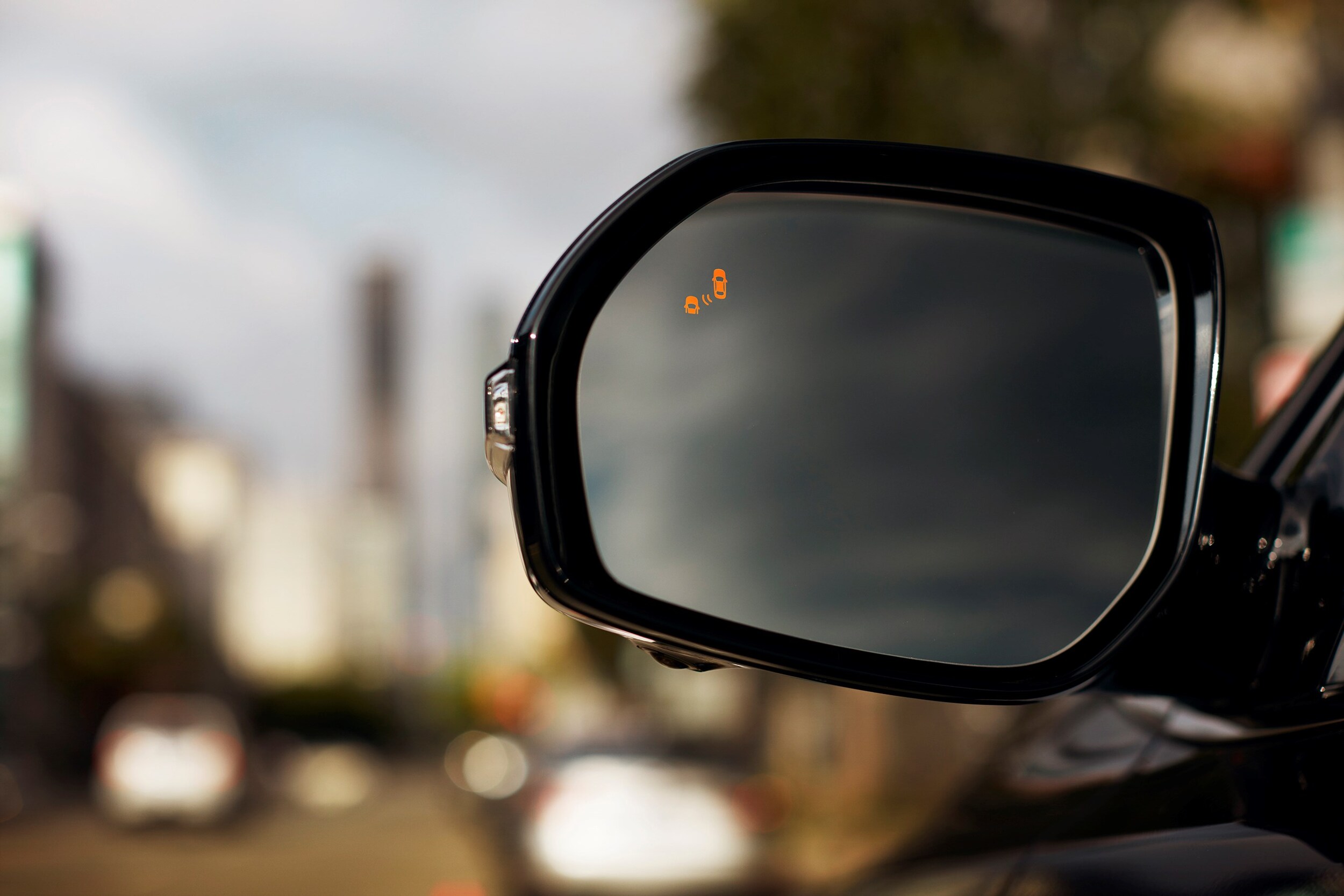 Safely monitoring blind spots has always been a challenge for drivers, but it's now becoming easier thanks to a driver-assist feature. Blind spot protection gives drivers a set of eyes where they can't see, and it's widely available on Hyundai vehicles.
What is Blind Spot Protection?
Blind spot protection is a driver-assist feature that uses ultrasonic sensors and/or radar to help drivers monitor the places that are hard to see, namely the areas left and right of the rear quarter of a vehicle.
The sensors are constantly monitoring these areas for objects, and they notify drivers when there's something within their field of detection by:
turning on an indicator light (usually located near the exterior mirror)
issuing an audible signal
shaking the steering column or wheel
Which mode of warning is used depends on what blind spot protection system is installed.
What Objects Does Blind Spot Protection Monitor For?
Blind spot protection systems are primarily used to help drivers monitor traffic on multi-lane roads, where the systems watch for both cars and motorcycles that approach blind spots. These systems' usefulness, however, isn't limited to only these situations.
In cities, blind spot detection can also help watch for bicyclists. When cyclists are weaving between cars, riding on shoulders or even in bike lanes, it's helpful to have sensors keeping watch.
The feature also works when backing up, which is handy in a variety of scenarios. Whether trying to back into a campground or just get out of the driveway, the detectors may pick up trees, garbage cans or similar objects that are hard to see.
Hyundai Leads with Blind Spot Protection
While most automakers now offer blind spot protection on at least some of their models, Hyundai is proving itself to be an industry leader once again. The 2018 Hyundai Sonata is the first sedan in its class to feature blind spot protection on all trim levels -- including the base SE trim that starts under $20,000.
Of course, this feature is also available on almost all other 2018 Hyundai vehicles.
Experience Hyundai's Blind Spot Protection
To experience what driving with Hyundai's safety-enhancing blind spot protection is like, take a 2018 Hyundai for a test drive at McGrath City Hyundai. We're just a short ways from Oak Park and Des Plaines, at 6570 W. Grand Ave., Chicago, and our sales team is here Monday through Saturday. Just let them know you're interested in this driver-assist feature, and they'll show you some Hyundai vehicles that have it installed.