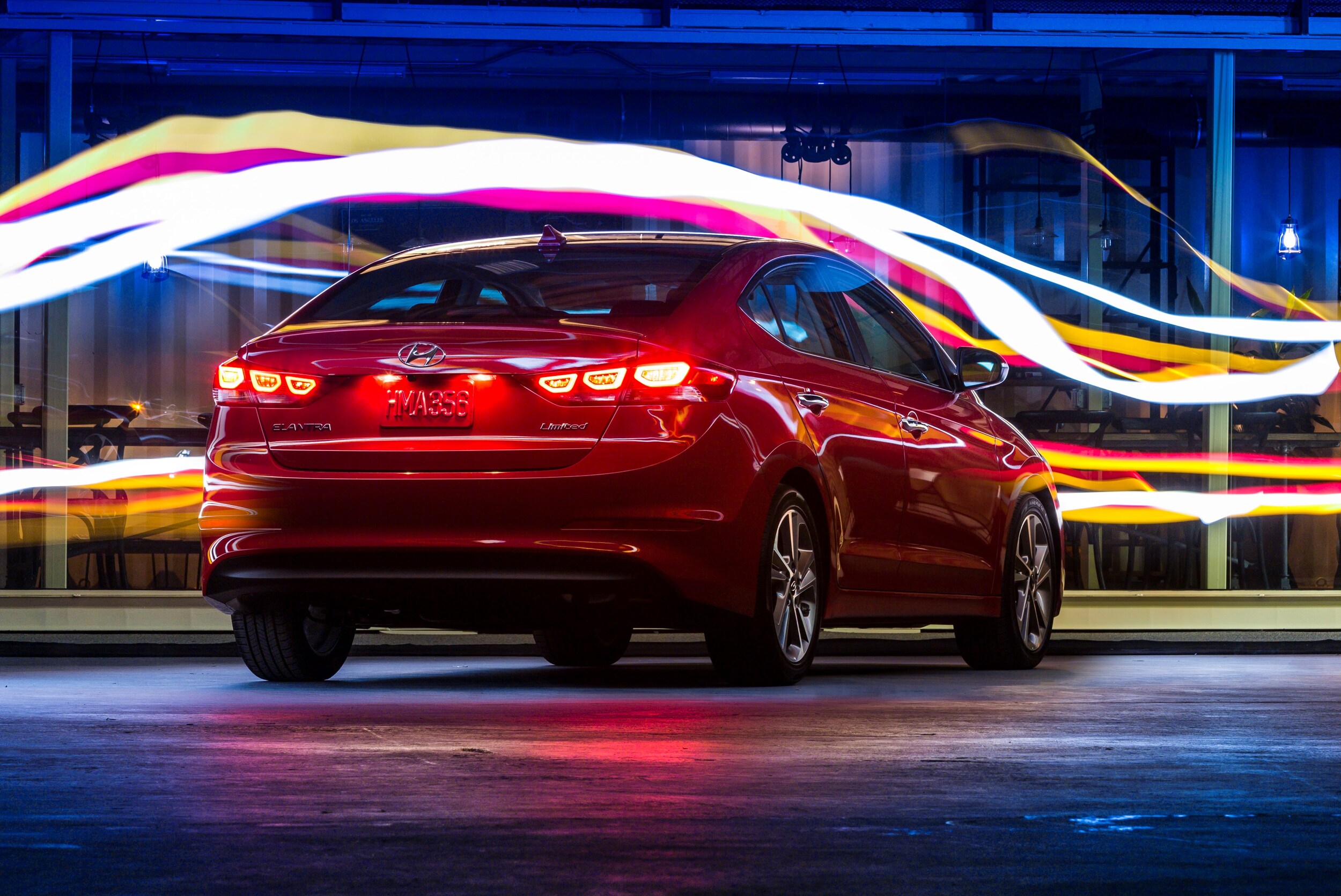 The 2018 Hyundai Elantra is a sharp looking sedan that offers a ton for both drivers and passengers. Things start with a sharp, refined interior and keep on going with a host of top tech features, responsive handling, and so much more. But one key thing of note that Chicago families and frequent drivers will really appreciate is this model's long list of safety equipment and the high safety rankings its received due to that equipment, its design, and its building materials.
The IIHS Awarded the 2018 Hyundai Elantra Top Safety Pick+
For decades, the Insurance Institute for Highway Safety has reigned as one of the most trusted sources for information about how well (or poorly) model designs protect occupants in a crash and for providing studies on how best the industry can work to reduce the risk of automobile-related deaths, injuries, and property damages. One method for deducing which vehicles they recommend and which ones they don't is through a series of crash and performance tests. Those vehicles that perform well in those tests earn the IIHS's Top Safety Pick award, those that perform admirably across the entirety of safety tests and performance evaluations earn the IIHS's highest designation, the Top Safety Pick+ award.
The 2018 Hyundai Elantra earned that Top Safety Pick+ award.
Interestingly, the Elantra model had previously only earned up to the second-best award, that Top Safety Pick. But recently IIHS had added a new crash test and with the latest Elantra additions along its ability to pass that test with flying colors, the 2018 Hyundai Elantra outscored itself and earned the highest award.
What's that new test you ask? The IIHS is calling it the passenger-side small overlap front crash test. Officially launched last October, the new controlled test sends the test vehicle into a barrier with 25%of the barrier overlapping on the front passenger side. This test mirrors a previously instituted one that focuses on driver side overlap crash protection and both were instituted to spur manufacturers into providing more protection in these types of collisions.
Upon learning of the new crash test and its focus, Hyundai added special reinforcements to the door pillar and sill to further reinforce the passenger side of the sedan. The result in addition to other design aspects of the 2018 Hyundai Elantra led to it to performing well in the new IIHS passenger-side small overlap front crash test.
Of course, the IIHS doesn't just institute and perform new crash tests. They also evaluate vehicle safety equipment and, with recent tech advancements, available driver assist systems. The 2018 Hyundai Elantra, when equipped with its optional automatic emergency braking system as part of the available Ultimate Package, clinched the IIHS's top Superior rating.
The list of driver assist equipment available on the 2018 Hyundai Elantra includes:
Lane Departure Warning

Lane Keep Assist

High Beam Assist

Smart Cruise control

Forward Collision Warning

Automatic Emergency Braking with Pedestrian Detection

And much, much more
Test Out the Driver Assist & See the Other Safety Tech in the 2018 Hyundai Elantra Today
The 2018 Elantra was one of only five small sedans to win the IIHS's Top Safety Pick+ award, thereby making this a strong pick for those drivers concerned about road safety -- a particularly important concern here in Chicago with our less-than-ideal roads and nasty road and weather conditions. Come down and visit us today at McGrath City Hyundai to take a peek inside this fantastic sedan and test some of those driver assist technologies for yourself. You'll find our dealership conveniently located near the intersection of N. Oak Park Avenue and W. Grand.