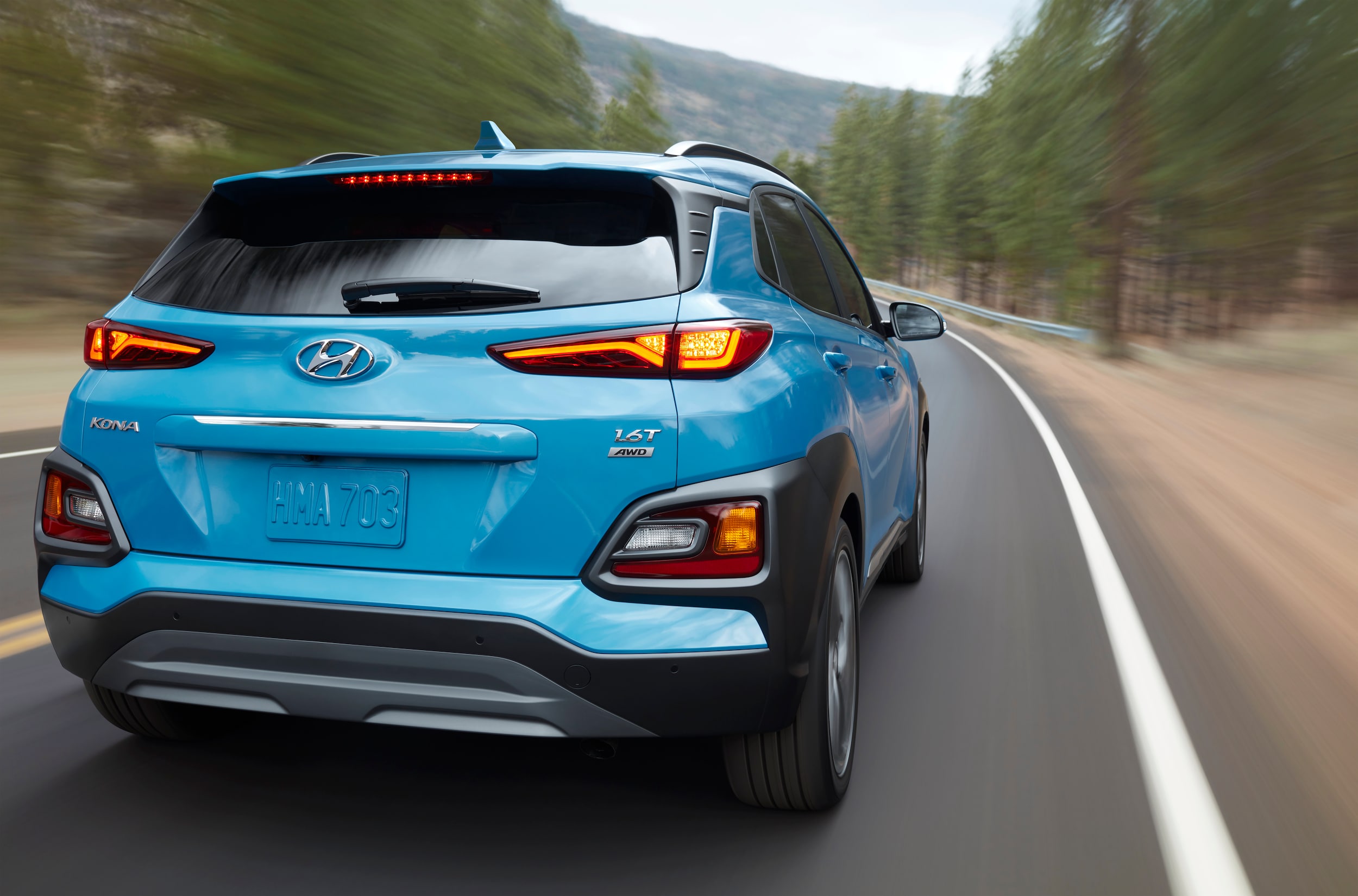 Drives occasionally take you to far-off destinations, and sometimes even to destinations unknown. When you have a lot of miles ahead to travel, Hyundai has a vehicle that's ready to take you on the trip. No matter what your specific needs are, there are several 2019 Hyundai vehicles made for long-distance driving.
2019 Hyundai Accent: For the Budget-Conscious Traveler
For road-tripping on a budget, there are few models as well-suited to the task as the 2019 Hyundai Accent.
Starting at just $13,995 before lease and finance offers, the car is highly affordable yet still comes with Hyundai's well-known reliability. Its 38 highway miles per gallon lets you spend more money on food and fun since you don't need as much for fuel. While not the largest vehicle, the backseat, and trunk provide plenty of room for one or two people's stuff.
This is a great choice for colleges students driving back and forth to school, singles of any age who want to travel and anyone else who likes to get away on a budget.
2019 Hyundai Kona: For the Traveler Who Has Gear
A similarly affordable option, the 2019 Hyundai Kona is another option for budget-minded travelers. In selecting the 2019 Hyundai Kona, you're going to sacrifice a little affordability in order to get some more room.
Starting MSRP for a new Hyundai Kona begin at $18,500, which is substantially more than the initial price of a new Hyundai Accent but still well within the sub-$20,000 price range. You're also going to spend slightly more at the pump, for fuel efficiency comes in at 33 highway miles per gallon.
The trade-off is very much for a more spacious and flexible cargo space. There are 19.2 cubic feet of cargo space behind the rear seat, and that can be expanded up to 45.8 cubic feet by folding the rear seat down. The hatchback design makes it easy to load paddle boards, fishing equipment, skis, camping gear, and similar equipment into the cargo area.
Because of the hatchback design, this is a solid model for travelers who want an affordable vehicle but need room to carry gear with them. Depending on how much gear you have, the model seats two to four comfortably. (Maximum passenger capacity is five including the driver.)
2019 Sonata Plug-In Hybrid: For the Traveler Who Appreciates Comfort
A step up in size and class, the 2019 Hyundai Sonata Plug-In Hybrid offers more space and comfort for travelers who want a more luxurious ride. At the same time, the car's $33,350 initial price still offers excellent value.
The 2019 Hyundai Sonata combines the capabilities of a traditional and an electric motor to provide fuel capabilities that gasoline-only models can't match. EPA estimates for this year's model aren't out yet, but the 2018 Hyundai Sonata Plug-In Hybrid SE saw 39 city and 44 highway miles per gallon.
There are several trims that the 2019 Hyundai Sonata Plug-In Hybrid comes in, and each one offers a unique combination of features. In many cases, the higher trims have slightly lower fuel economies. They're often still preferable, though, as the extra amenities make long-distance drives much more bearable.
Compare 2019 Hyundai Vehicles
If you have a long trip coming up, select the right car for your trip from the 2019 Hyundai vehicles that are for sale at McGrath City Hyundai. The dealership's open six days a week, and it's just minutes from Berwyn and Cicero. Stop by 6570 W. Grand Ave, Chicago, and find a new Hyundai vehicle to make your drive more enjoyable.