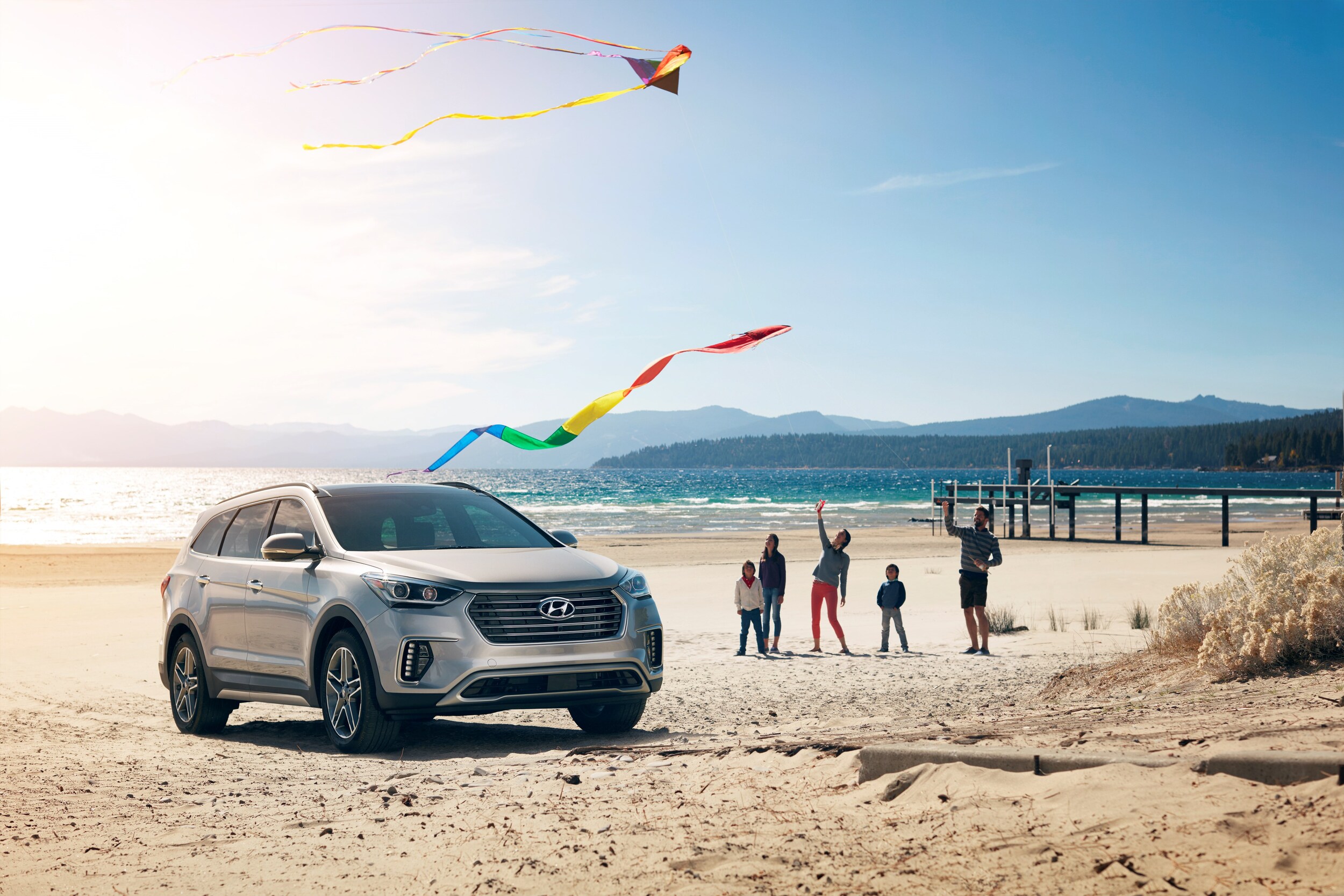 The ongoing release of 2019 Hyundai vehicles brings anticipation and excitement, especially among families who tend to love the automaker's models. As in past years, this next generation of Hyundais promises many good things for families (as well as other drivers).


Holding True to Hyundai Principles
From one perspective, the new lineup of 2019 Hyundai vehicles is unsurprising -- and that's not a bad thing. All new Hyundais continue to hold true to the principles that have made the brand a go-to choice for families and many other drivers.
Every 2019 Hyundai comes with America's Best Warranty, which includes a 10-year/100,00-mile powertrain warranty among other coverages, and lots of safety features. Safety ratings for all models aren't completed yet, but many 2018 Hyundai models won accolades in this area and 2019 models should as well.
With such protection against both breakdown and on-road emergency, parents can relax a little more when they get behind the wheel. Everyone is well taken care of in any Hyundai.
Offering Great MSRPs and Value
Of course, the latest generation of Hyundai vehicles also offers great value just like past years' lineups have. MSRPs for the model year 2019 vehicles naturally differ from 2018 models' prices, but the newer ones continue to be affordably priced. In many cases, they're priced well below what other automakers charge for comparable vehicles.
Price is a reality that every family must take into consideration no matter what they're purchasing. With a Hyundai, it's easier to find a vehicle that has the right features and fits within a family's budget.
Pursuing Environmentally Responsible Driving
Hyundai has been a leader in the pursuit of environmentally friendly driving for a few years now, and the company's position in this area will continue throughout 2019. Hyundai is introducing a number of new environmentally friendly vehicles during 2019, including the all-new 2019 Nexo Fuel Cell and 2019 Hyundai Kona Electric.
Giving Families Multiple Options
When it comes down to individual models, families have multiple solid options to choose from. While most Hyundais would work as family cars, several models are particularly suited for a family's needs. Some of the more popular family choices are the:
2019 Hyundai Sonata, which continues to be a roomy all-purpose sedan
2019 Hyundai Santa Fe, which was formerly the Santa Fe Sport
2019 Hyundai Santa Fe XL, which was formerly the Santa Fe
2019 Hyundai Veloster, which is a fully redesigned hatchback.
The 2018 Kona EV, 2019 Hyundai Sonata and 2019 Hyundai Plug-In Hybrid are choices for those who want a more environmentally friendly option.
See the New 2019 Hyundai Vehicles
To see all the new vehicles Hyundai has for 2019, come to McGrath City Hyundai. Located just minutes from Cicero at 6570 W. Grand Ave., Chicago, McGrath City Hyundai has lots of new Hyundais ready for you to test-drive Monday through Saturday. Bring the entire family, and let everyone see all that these new models promise.