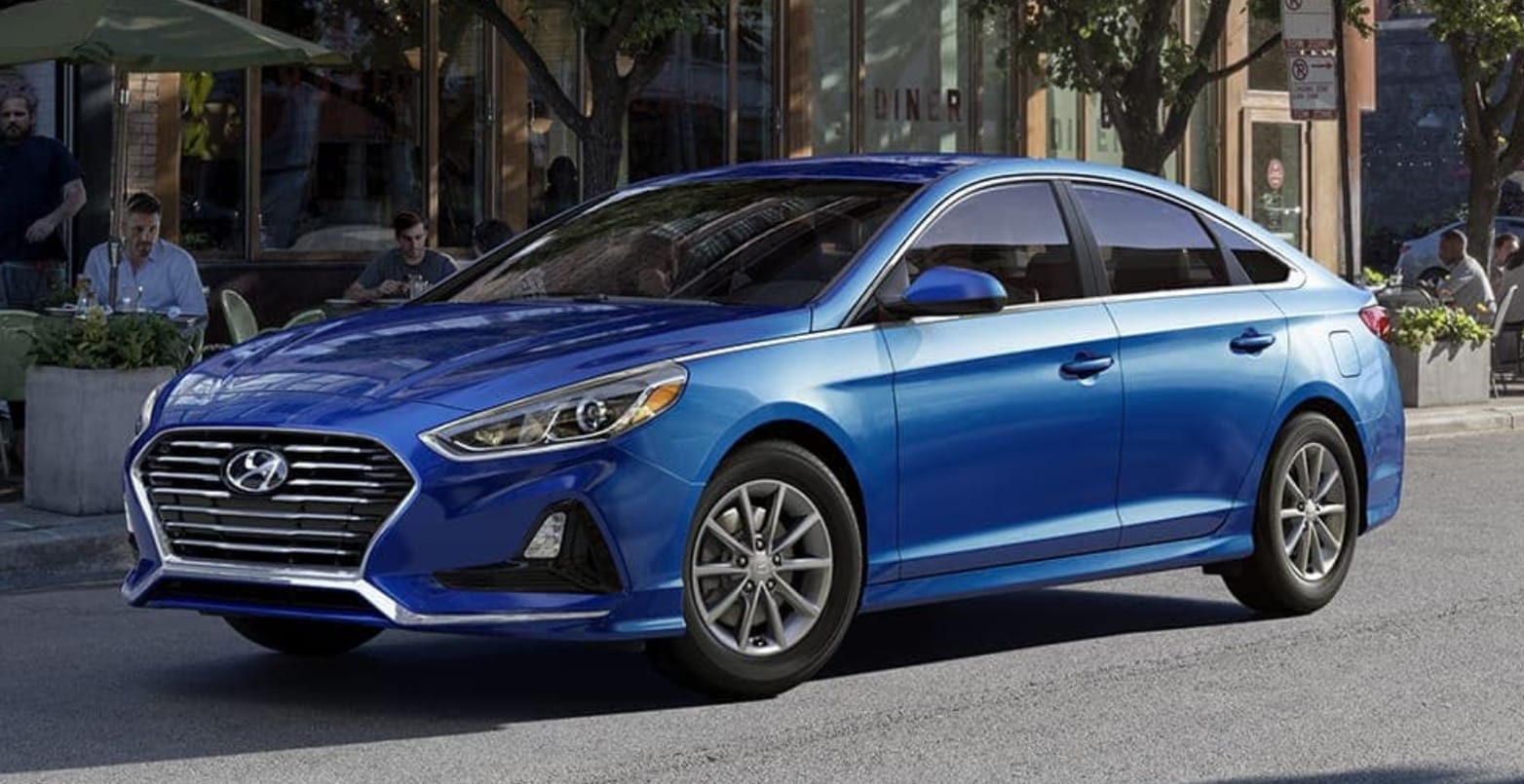 2019 Hyundai Sonata Plug-In Hybrid: Safety Features
The 2019 Hyundai Sonata Plug-in Hybrid is a fuel-efficient and reliable plug-in sedan. It's also an incredibly safe sedan, coming with lots of standard and optional features that keep you and your passengers well protected.
Basic but Necessary Essentials
The base of the 2019 Hyundai Sonata Plug-In Hybrid's safety features is comprised of basic essentials that aren't exciting but are very much necessary. For example, there's:
Tire pressure monitoring

Vehicle stability management, electronic stability control, and traction control

Anti-lock brakes, brake assist, and electronic brake-force distribution

Dual front airbags, front side airbags, front, and rear side curtain airbags, and a driver's knee airbag
Together, these form an important network of systems and features that can help you make emergency maneuvers to avoid accidents and cushion the impact should you be unable to avoid one.
Standard Visual Assistants
To help you monitor what you can't see, all 2019 Sonata Plug-Ins come with blind-spot monitoring, rear cross-traffic alert and lane change assist as standard features. There's also a rear-view camera integrated with the 7- or 8-inch infotainment display.
These all-important features provide protection anytime you need to know what's behind you, whether that's when you're changing lanes on the highway or simply backing out of your driveway.
More Optional Driver-Assists
For even more added safety, the 2019 Sonata Plug-In Hybrid can be outfitted with several optional driver-assist technologies. These include:
Automatic emergency braking

Pedestrian detection

Lane keep assist

Smart cruise control

Rear parking sensors

Automatic high beam assist
Even if you're an experienced and cautious driver, having a virtual assistant on board to help with all of this can be invaluable. The rear parking sensors alone could prevent an insurance claim if they stop you from bumping another vehicle while parallel parking, and even that's not nearly as important as avoiding a front-end collision with another car or a pedestrian.
Learn More About the Safe 2019 Hyundai Sonata Plug-In Hybrid
To learn more about the 2019 Hyundai Sonata Plug-In Hybrid's many safety features and see how the driver-assists work, come to McGrath City Hyundai. The dealership's close to Oak Park and Des Plaines, at 6750 W. Grand Avenue in Chicago, and there are lots of these fuel-efficient, reliable and safe sedans in stock for you to test-drive. Stop by Monday through Friday between 9:00 a.m. and 9:00 p.m., or on Saturday between 9:00 a.m. and 6:00 p.m. The sales team will be happy to show you one that's in stock, including how it's safety features work.