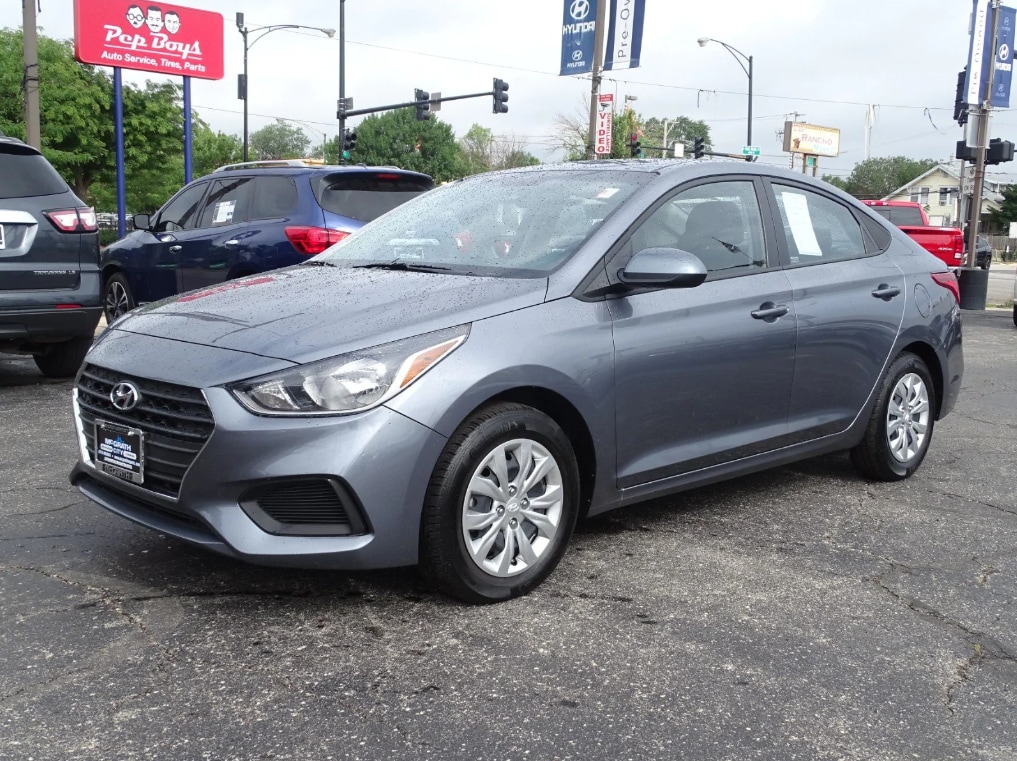 Hyundai Pre-Owned Vehicle: Reading a CARFAX Report
Hyundai pre-owned vehicles are generally reliable and can serve you well for a long time, but that's only if they've been well taken care of by previous drivers. As great as Hyundais are, even they can be negatively affected by an accident, poor maintenance or other issues.
The purpose of a CARFAX report is to show you the individual history of a specific vehicle, so you can purchase a pre-owned Hyundai with confidence. There are several sections to the report, and they're all important.
History-Based Value
The report leads off with a history-based value that's an estimate of what the car might be worth.
In addition to model, trim, mileage and other factors that other price guides take into account, this value estimate also considers the history of the exact vehicle you're looking at. It considers open recalls, accidents and similar factors.
The final amount you pay for a pre-owned Hyundai might be more or less than CARFAX's history-based value because even this estimate can account for everything. Nonetheless, the estimate provides a rough estimate for pricing.
Vehicle Information
Next, there's a brief section that details the basic vehicle information. You'll find the year, make, model, trim, vehicle identification number, body style and powertrain.
Ownership History
The ownership history lists who has owned the pre-owned Hyundai vehicle before you, including both dealerships and individuals.
While dealerships will probably have the vehicle in possession for a short time, you don't want to see individuals keeping it for less than a year -- that could be a sign of potential trouble.
Additionally, you might find a pre-owned Hyundai that was owned by someone in the Southern U.S. This can be a benefit, as it means the vehicle wasn't exposed to a lot of snow and salt every year it was driven.
Title History
The title history shows any change in title that the vehicle has gone through. There will be ownership changes, as well as any changes in status.
If a Hyundai vehicle was substantially damaged in a fire, flood, major accident or other incident, it may have a salvaged title. The safety and reliability of salvaged vehicles are hard to verify, and sometimes they aren't road-worthy.
Additional History
The additional history shows any accidents the vehicle has been in and any service that's been done. There also may be open recalls noted on the report.
Many pre-owned Hyundai vehicles have no accidents and come with a full service history, in which case the vehicle is likely as reliable as any other Hyundai of the same age and mileage.
If you do see an accident reported or there aren't service records, these items call for follow-up. Find out what you can about the extent of the accident and how it was repaired, and see why the service records might be lacking.
Detailed History
The detailed history is a chronological list of many items, and it includes everything from pre-delivery inspection and all sales to accidents and emissions tests.
Make sure the vehicle passed its most recent emissions test, and then use the other information in this part of the report to help you learn more about your car.
Find a Pre-Owned Hyundai
At McGrath City Hyundai, you can purchase Hyundai pre-owned vehicles with confidence. All of the pre-owned Hyundais at the dealership's 6750 W. Grand Ave., Chicago location come with a complimentary CARFAX report and have the backing of McGrath City Hyundai. Visit Monday through Saturday, and see what Hyundai pre-owned vehicles are currently available. The selection is always changing.