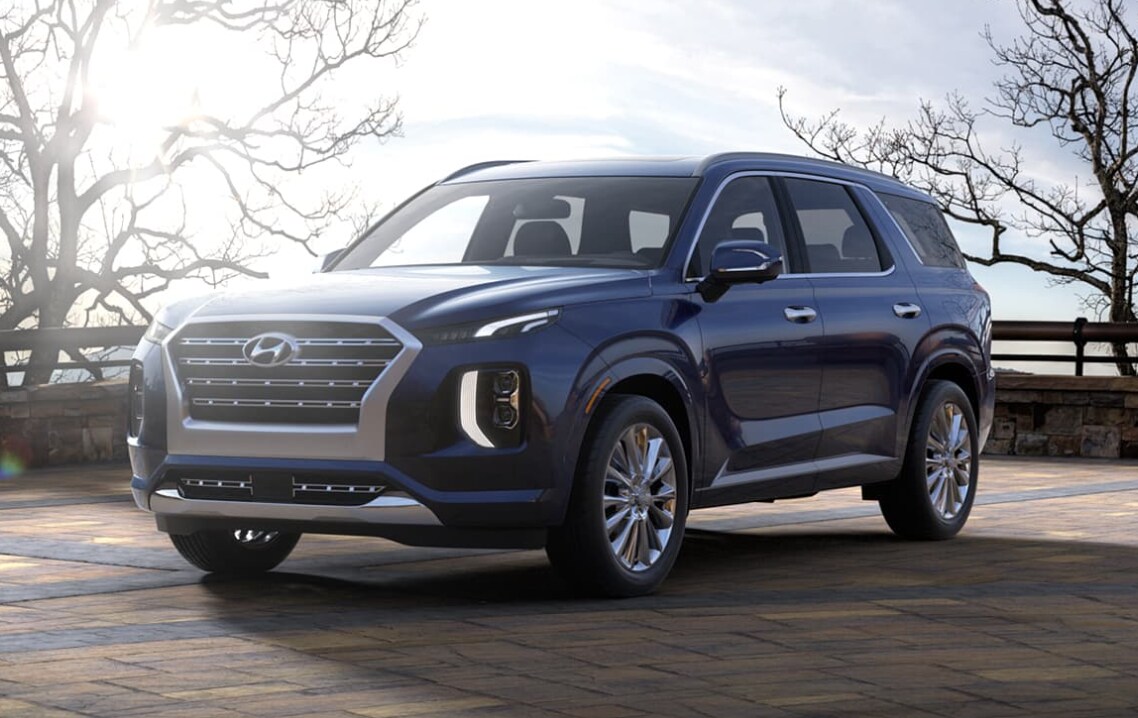 The end of summer is here, and it's undoubtedly one of our favorite times of the year. Why? Because this is the time when the new upcoming models are rolled out and into our shop and the community. This year there are a lot of upcoming models to be excited about but one that we are particularly eager to get in is the all-new 2020 Hyundai Palisade.
The 2020 Hyundai Palisade is already being called the "Mary Poppins of midsize SUVs" thanks to it offering an exciting number of treats and being just that right type of perfect in the big areas of performance, comfort, and technology. Of course, as good as this model is, it might not be the right buy for every Chicago car buyer. The following is a look at the big and exciting details we have and what you can expect to see once this gorgeous new model comes to our Chicago area Hyundai dealership:
2020 Hyundai Palisade: What to Expect
Bigger and better body style.

One of the reasons why Hyundai has put two years into the design and manufacturing of this new SUV is because the auto company wanted something notably larger than the outgoing three-row Santa Fe. To do that, designers stretched out the new model, resulting in a vehicle that is three inches longer in overall length and four inches in wheelbase. However, being longer doesn't mean that it looks bulkier. This vehicle has a very stylish appearance that will appeal to those looking for a sleeker, modern vehicle more suited to 2020 driving.

Big power and performance.

The 2020 Hyundai Palisade is coming equipped with an engine that is well suited both to heavy Chicago traffic and rural Illinois adventures. Underneath the hood of this model, you will find a beefy 3.8-liter V6 engine that generates an impressive 291 horsepower. It's fast to accelerate and a joy to drive once up to speed.
N

early unmatched array of safety features.

Hyundai has already announced that it anticipates this model is on its way to earning both a five-star crash rating from the NHTSA and a Top Safety Pick+ designation from the non-profit IIHS. This is thanks to the nearly unmatched array of standard active safety features that this model is coming equipped with. Every version of the 2020 Hyundai Palisade will come outfitted with the latest and greatest of driver-assist technologies, including rear-cross traffic assist, adaptive cruise control, automatic emergency, and forward-collision warning with pedestrian detection.

Cool entertainment and convenience tech.

Naturally, the safety technology is what makes the headlines -- as it should be! But that isn't the only type of tech this vehicle comes equipped with. The 2020 Hyundai Palisade also offers its owners an array of fun features like a special Sleep mode that mutes the vehicle's rear speakers so that second-row and third-row passengers can enjoy the audio from their own devices or sleep while simultaneously allowing front-row passengers enjoy their own stereo settings. Additionally, all rows offer reclining options and both the front and second-row feature available heating and ventilation options.
Get On the List to See the 2020 Hyundai Palisade When it Comes to Our Chicago Area Dealership
So, are you ready to check out the exciting new 2020 Hyundai Palisade and all of the exciting features it offers? If so, then contact our friendly team today to talk with one of our sales members and sign up to see this model once it comes into our dealership of McGrath City Hyundai. Our team is also always here to talk to you about our exciting new car financing and leasing deals.