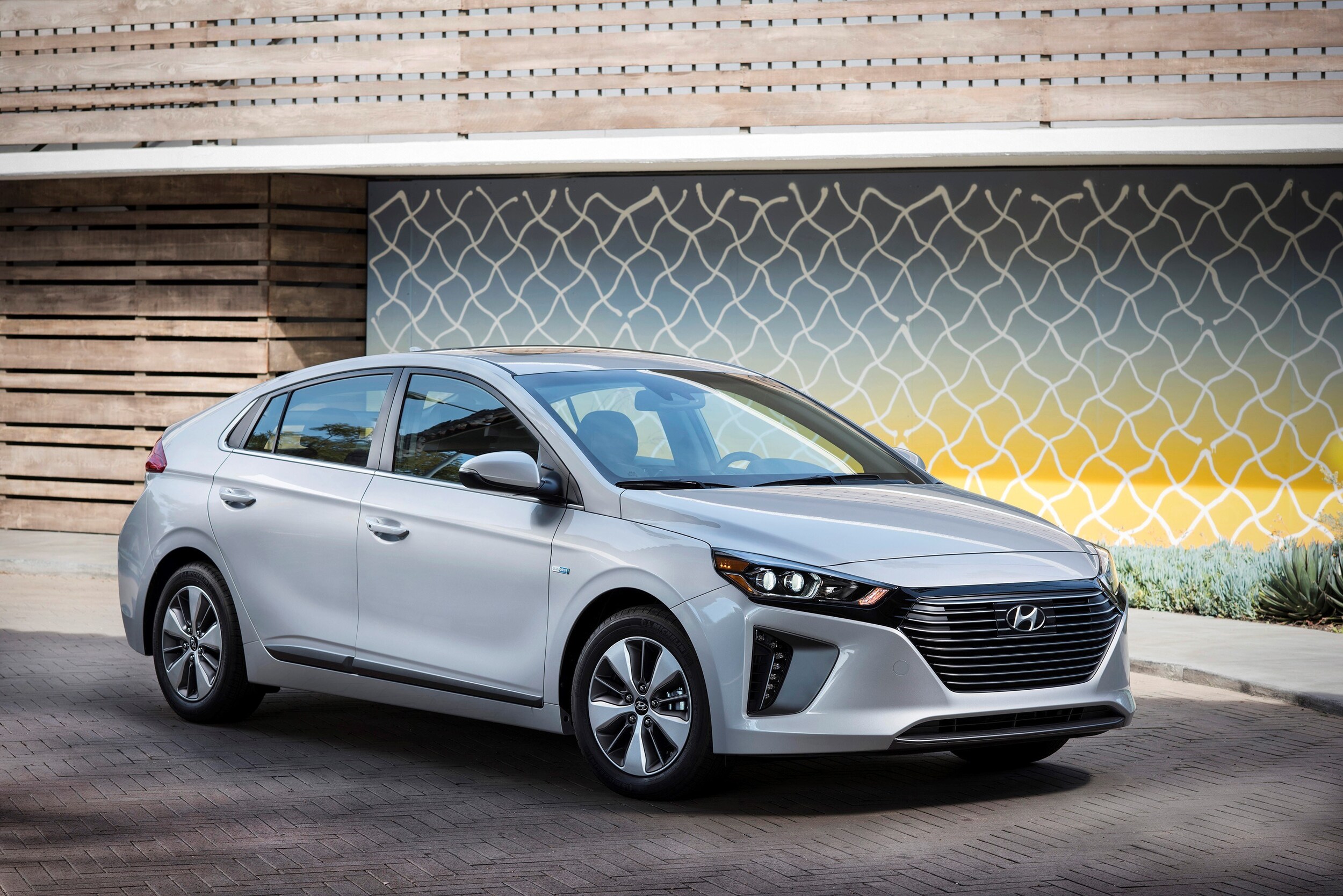 Hyundai has firmly established itself as an industry leader in fuel efficiency by developing new fuel-efficient models each year and setting a goal of offering eight electric models by 2022. While engineers are still working toward that goal, the company has continued its focus on fuel efficiency this year. Here are some of the most fuel-efficient 2019 Hyundai vehicles broken down by what drivers they're well-suited for.
Industry Leading Fuel Efficiency: 2019 Ioniq Electric
So far as fuel economy itself is concerned, the 2019 Ioniq Electric is Hyundai's most efficient model to date. The car has an EPA-estimated 136 MPGe, which leads not only all Hyundai models but the entire industry at large.
The car's range extends up to 124 miles on a single charge thanks largely to its industry-leading efficiency, and the battery can quickly be charged via a DC fast-charging port. As is true with all new 2019 Hyundai electric and hybrid vehicles, the model comes with Hyundai's lifetime hybrid/electric battery warranty.
If fuel efficiency is your sole or primary concern, the 2019 Ioniq is probably the best vehicle to choose. You'll have literally unparalleled fuel efficiency, and the 124-mile range is more than enough for driving around.
Efficiency and Unlimited Range: 2019 Ioniq Plug-In and 2019 Sonata Plug-in
If the efficiency of the 2019 Ioniq Electric is appealing but its range limiting, two alternatives to consider are the 2019 Ioniq Plug-In Hybrid and the 2019 Sonata Plug-In Hybrid. Switching from all-electric to plug-in hybrid capabilities affords the efficiency of battery-only power while driving around town and the unlimited range of a hybrid engine when headed out on longer trips.
Of the two options, the 2019 Ioniq Plug-In Hybrid has slightly higher fuel efficiency and offers five-door hatchback versatility. It can go up to 29 miles on only the battery, and its EPA estimates top out at 119 MPGe.
For a more classic look, the 2019 Hyundai Sonata Plug-In Hybrid affords a sedan shape with more power and still solid fuel efficiency. It manages to produce up to 202 horsepower while still getting as much as 99 MPGe. Battery-only range is similar at 27 miles.
Efficiency on a Budget: 2019 Ioniq Hybrid, 2019 Accent, and 2019 Elantra
While all the models recommended thus far are great values considering what they offer, they all do start above $25,000. For drivers whose budgets don't reach that far, there are a few other fuel-efficient 2019 Hyundai vehicles to consider: the 2019 Ioniq Hybrid, 2019 Accent, and 2019 Elantra.
Of these, the 2019 Ioniq Hybrid is the most expensive starting at $22.,400 before discounts. It doesn't offer the all-electric range of the plug-in hybrids, but its EPA-estimated 58 combined miles per gallon is certainly respectable. Of course, it also isn't limited in range.
The 2019 Accent and 2019 Elantra both represent dramatic shifts, switching from electric power to a gasoline-only engine. With this change comes a substantial drop in fuel economy, to 38 and 40 highway miles per gallon respectively. There's also a substantial decrease in price, with the 2019 Accent starting at just $14,995 and the 2019 Elantra only slightly more at $17,100. For the truly budget-oriented driver who doesn't want to pay the price of a hybrid, these are both efficient conventional options.
Compare 2019 Hyundai Vehicles
To compare these or other fuel-efficient 2019 Hyundai vehicles, make the quick drive from Berwyn or Cicero to McGrath City Hyundai at 6750 W. Grand Ave., Chicago. The dealership is open six days a week and has all of these models in stock for you to test-drive.