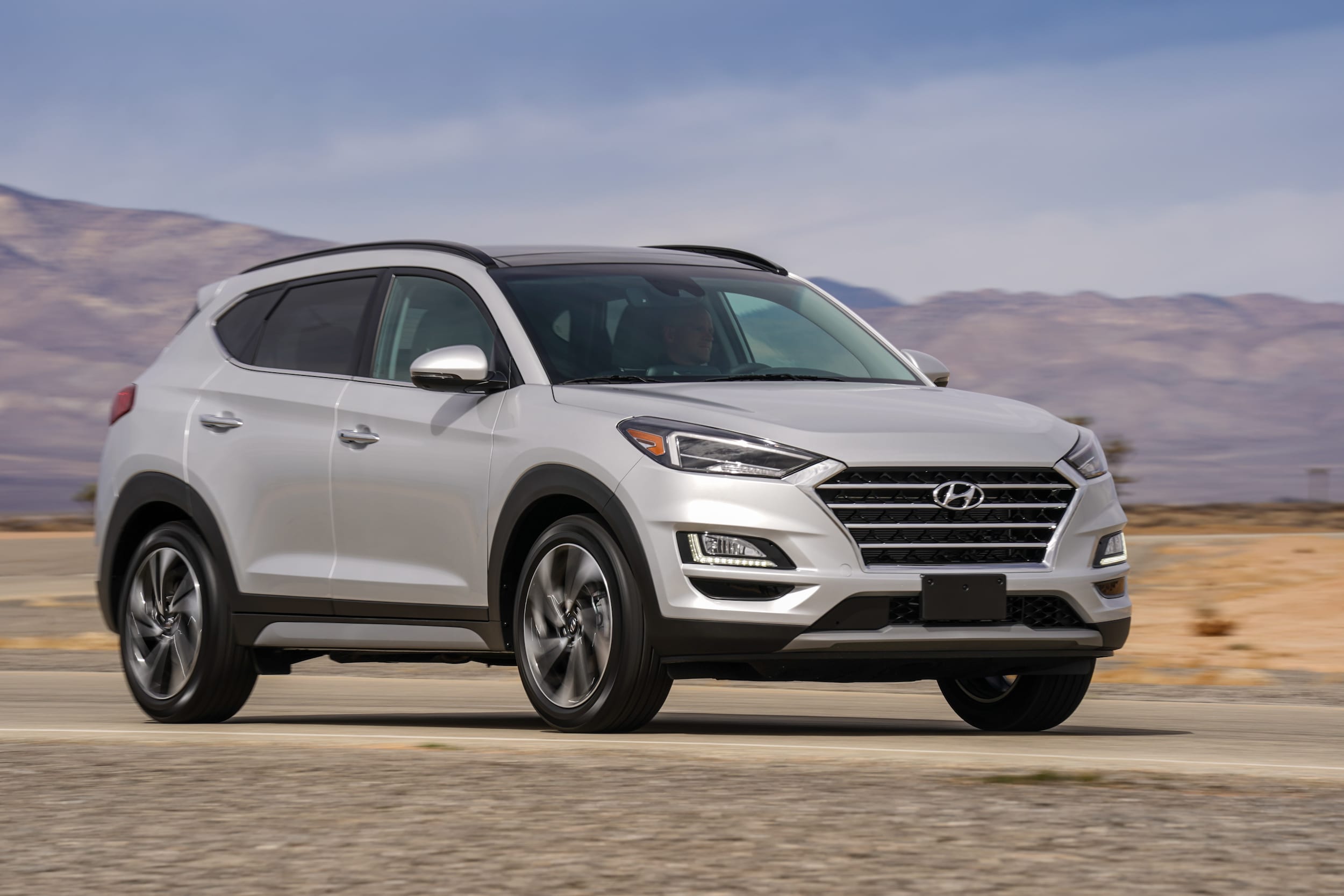 Hyundai released the very first Tucson back in 2005 as its entry into the small crossover segment. The model took off and over ten years later it remains as one of the most successful in Hyundai's lineup. Today's 2019 Hyundai Tucson SUV is better than ever and is an outstanding choice for those Chicago area drivers looking for a safe vehicle that offers plenty of versatility, comfort, and power for its owners and occupants. Just check out the following aspects why it's time to trade out that old vehicle and drive home with a gorgeous new 2019 Hyundai Tucson SUV:
3 Reasons Why Your Chicago Household Will Love the 2019 Hyundai Tucson SUV
Two outstanding engine choices. Chicago buyers of the 2019 Hyundai Tucson will have two great engine options to chose from. In the 2019 Hyundai SE base trim and the one-higher Value trim is a 2.0-liter four-cylinder engine that generates a pretty impressive 151 pound-feet of torque and 164 horsepower. Most drivers will find that more than adequate for zipping around the city and hightailing it down the highway with a full load. Of course, there's always those who want more power. For such drivers there are the higher trims of the 2019 Hyundai Tucson, the SEL, the Sport, and the Limited; all of which come outfitted with a more powerful 2.4-liter engine that delivers 181 horsepower and 175 pound-feet of torque.
Available all-wheel drive for every trim level. Every model of the 2019 Hyundai Tucson comes outfitted with front-wheel drive. Which, while great for basic city driving, may be less appealing for those Chicago drivers who often find themselves further out of town and away from city cleared streets. In such scenarios, what you really want is some snow and mud-crunching all-wheel drive. With the 2019 Hyundai Tucson, you don't need to get the top-of-the-line trim and package to enjoy the safety and assurance of all-wheel-drive. Rather, four-wheel drive can be added to any trim of the 2019 Hyundai Tucson SUV for around $1,400.

New standard and available safety features. One of the big changes made to this year's lineup of the Hyundai Tucson was the addition of a host of advanced features -- some of which come standard across the lines and other new available options for each trim level. From the base SE level and on up, Chicago car buyers will enjoy a standard rearview camera, forward collision warning with automatic emergency braking, and lane keeping assist. The next higher Value trim adds to this blind-spot monitoring and rear cross-traffic alert while the third higher-up trim boasts a 360-degree parking camera system that makes getting in and out of that tiny Chicago parking spots a lot less stressful. For those who want the full package of safety and other amenities, then there's the 2019 Hyundai Tucson SUV Ultimate trim. This range-topping vehicle features all of the above and automatic high beams, adaptive cruise control, upgraded forward collision mitigation system, and an updated driver information display system through which to interact with all of it and other entertainment systems on.
Learn More About the 2019 Hyundai Tucson SUV at McGrath City Hyundai
The 2019 Hyundai Tucson SUV is an outstanding model that really shows what's so great about the crossover segment... and we haven't even gotten to all of its most exciting features. To learn more about this versatile and family-oriented SUV, come on over and visit our service staff at McGrath City Hyundai and browse the big selection we have here. Test drive every trim level and take home your top pick of the dealership lot!