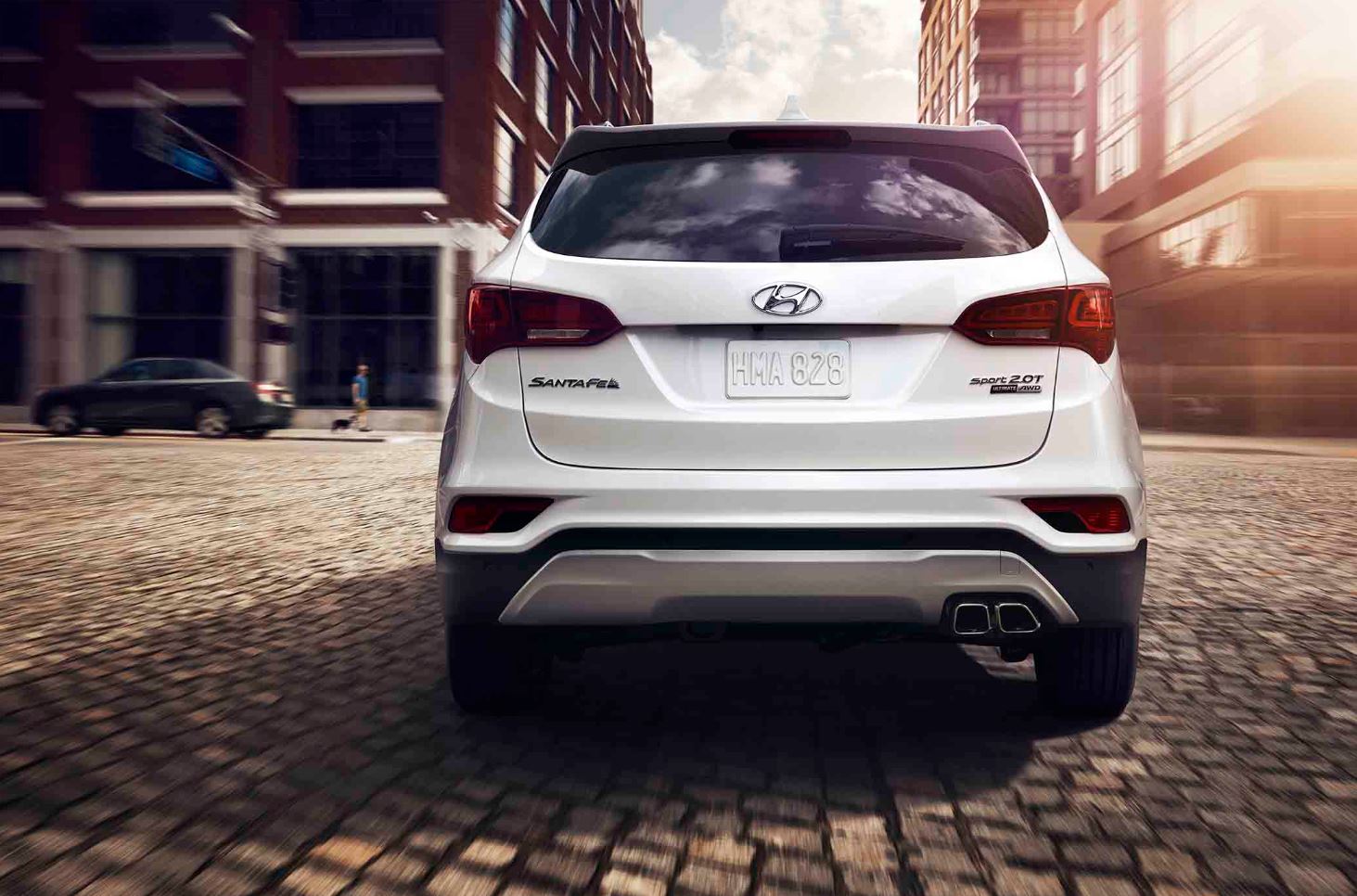 The news is out and our team at McGrath City Hyundai is excited to announce that the Hyundai Santa Fe earned the unique and distinct honor of Most Dependable Midsize SUV in the J.D. Power 2019 Vehicle Dependability Study for the 2016 model year. This annual Vehicle Dependability Study, now in its 30th year, examines all of the problems original owners of a set model year (the 2016 production model year in this study) encounter over the course of twelve months to see which of the studied models proved the most reliable and dependable. The overall dependability of a model is calculated per 100 vehicles, with the lowest of scores reflecting the highest of qualities. The Santa Fe won out thanks to its outstanding mix of a strong design, high-output powertrain, and long list of features designed to enhance comfort, versatility, and functionality.
So, if you are on the hunt for a reliable and dependable used vehicle, then undoubtedly a Certified Pre-Owned 2016 Hyundai Santa Fe should be at the very top of your car buying list. Of course, there's also the new Santa Fe to consider! The 2016 model is an excellent production model year, but this is a model that has consistently gotten better over the intervening years. Just take a look at the following rundown of what's so exciting about the redesigned and newly released 2019 Hyundai Santa Fe that's available now at our Chicago area dealership:
Enjoy Dependability & More With the Redesigned 2019 Hyundai Santa Fe
Smart and effective all-wheel-drive system.

While the Santa Fes come standard with front-wheel-drive, here in the Midwest many of our customers want a bit more traction. You'll get that and more with the 2019 Hyundai Santa Fe's exciting redesigned HTRAC AWD system. This system includes special sensors that detect diminished traction and uneven road conditions

to then alert the driver

and then evenly distribute power among all four wheels. This smart all-wheel-drive system significantly improves the vehicle's handling on the pavement as well as dirt roads.

New two-row design.

For years, this model has been sold as a three-row crossover SUV. But not everyone who wants such a proven model also wants three-rows of occupant seating. Thus, for this new generation of Hyundai Santa Fes, Hyundai redesigned these models to make it a two-row model (although there is still a three-row version, it's just called specifically the 2019 Hyundai Santa Fe XL). This change-up means that all occupants will enjoy more room to stretch out and enjoy the ride.

Outstanding warranty.

As the previously mentioned JD Power survey has shown, this is a model that is dependable and reliable. But that said, it doesn't hurt to have a warranty to back such track records up! With the 2019 Hyundai Santa Fe, you'll enjoy an outstanding warranty package by an automaker that always has your back. Every model sold or leased enjoys a powertrain warranty that covers the engine and transmission for 100,000 miles and a 60,000-mile general bumper-to-bumper warranty. Owners also enjoy five years of 24-hour roadside assistance for any disasters they might have while on the road far from their Chicago home.
Learn More About the Hyundai Santa Fe at McGrath City Hyundai
Whether you're shopping for used, new, or Certified Pre-Owned, we have a Santa Fe for you! Come on over and visit our friendly dealership of McGrath City Hyundai to learn more about this fantastic model and its long history of reliability and dependability. Then, let us show you our wide selection of models so that you can pick the best of the lot for your needs and budget!