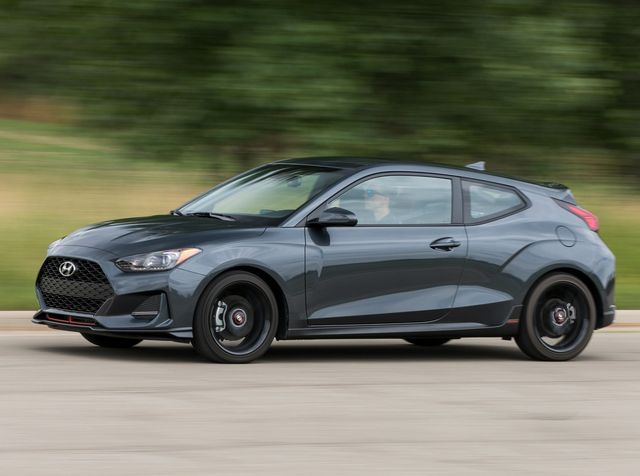 Hyundai Veloster N Wins Road & Track Performance Car of the Year
The 2020 Hyundai Veloster N is a street-legal hatchback that commands attention on the private track, and professional drivers are taking note. The critics at Road & Track recently named the 2020 Hyundai Veloster N the 2020 Road & Track Performance Car of the Year, which is one of the most prestigious performance-oriented accolades in the industry.
This isn't merely the most exciting model you'll find on public roads near Cicero and Oak Park. The 2020 Veloster N offers some of the best adrenaline-inducing performance anywhere besides a professional racetrack. Just consider what the hatchback did to earn this award, and you'll see it's not your grandmother's station wagon or even your father's sportscar.
Impressed the Critics with Manual-Only Configuration
Before even hitting the pavement, the 2020 Hyundai Veloster N made an impression with its drivetrain configuration. The critics noted that only a manual transmission is offered on the hatchback -- and they noted it as a desirable item. For complete control over the driving experience, a manual is the only drivetrain that'll do.
Beat Many Well-Respected Competitors' Models
Rather than showing all that the 2020 Hyundai Veloster N did during testing, it's easier to list the competing models that couldn't quite keep up. There are some well-known and respected names, including the:
2020 Lamborghini Huracan Evo
2020 McLaren 600LT Spider
2020 Porsche 911 Carrera S
2020 BMW M2 Competition
2020 Chevrolet Corvette Stingray
2020 Lexus RX F Track Edition
2020 Toyota Supra
2020 Mazda MX-5 Miata RF Club
In beating out all of these, the 2020 Veloster N showed it's truly the best performance car in the world. Classic American muscle, refined European execution and newer Asian innovation all fell short of Hyundai's mark.
Priced Well Below Almost Every Other Contender
Perhaps most impressively, the 2020 Hyundai Veloster N outperformed all of this competition while coming in at a price that's well below what almost every other contender costs. The critics were especially impressed with the hatchback's fun-to-dollar ratio. It was one of only two models in consideration that came with an MSRP below $30,000.
Test-Drive the 2020 Hyundai Veloster
If you're looking for a truly thrilling car, experience the excitement this hatchback offers before you settle for something second-rate. Take a 2020 Hyundai Veloster N for a test drive at McGrath City Hyundai, which you'll find just minutes away. Stop by the 6750 W. Grand Ave., Chicago location six days a week, and you'll soon understand why Road & Track think this one's a winner.